WATCH A NEW CLIP FROM 'THE OTHER SIDE OF THE DOOR'
Things are certainly getting creepy for Sarah Wayne Callies in this new clip from The Other Side of the Door.
After a family's world is shattered when their young son dies tragically while living abroad, the mother learns of an ancient ritual that will bring him back for the chance to say one final goodbye. She travels to an ancient temple where a door serves as a portal between two worlds. When she hears the voice of her son, she disobeys the strict warning to never open that door. The temptation to connect with a lost loved one causes her to act out of desperation, and ultimately, there are terrifying consequences.
Writer/director Johannes Roberts explained why he created The Other Side of the Door:  "I love stories that deal with the forbidden — don't go up in the attic, don't feed the gremlins after midnight – when you're wondering what's going to happen and when is it going to happen."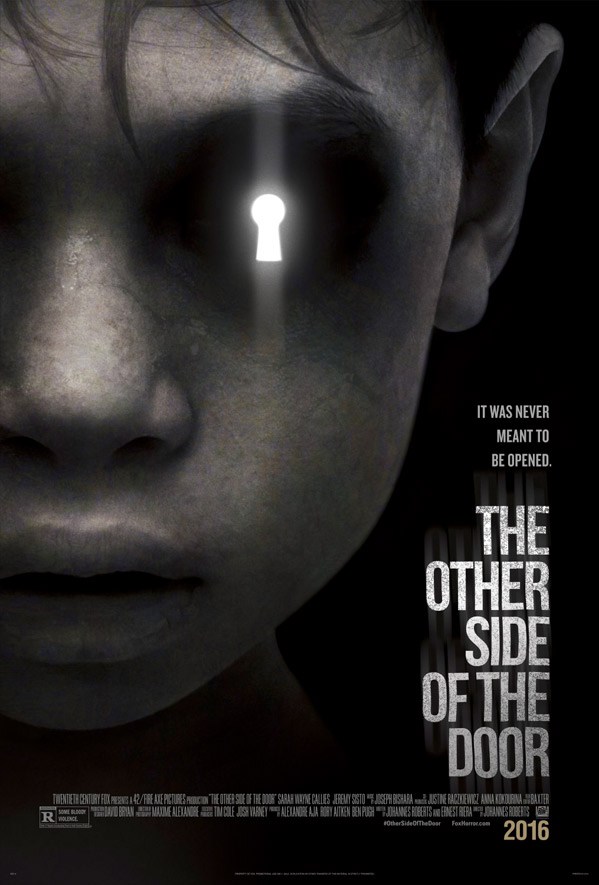 Roberts began researching Indian folklore after deciding to film The Other Side of the Door in Mumbai, India, which he recounts as a much darker city than movies have previously portrayed it to be. Roberts learned of an abandoned Indian village, Bhangarh, which was rumored to have a haunted temple that warned visitors it was illegal to enter at night, inspiring the film's plot. "The concept of being warned against opening the door, and a village where the ghosts of the dead walk after sunset, really clicked together for me." Roberts and his longtime writing partner Ernest Riera came up with the idea of a mother seeking resolution over her dead child, who can communicate with him through a temple door.
I never thought they should have killed Callies off of The Walking Dead, and I'm a huge fan of her co-star Jeremy Sisto (May), so I'm excited to see them in what looks like a unique and frightening tale of how a desperate mother can alter the balance between life and death. Watch the new clip for The Other Side of the Door, in theaters on March 4, 2016. For more information, follow their facebook and twitter accounts.
Photos courtesy of 20th Century Fox