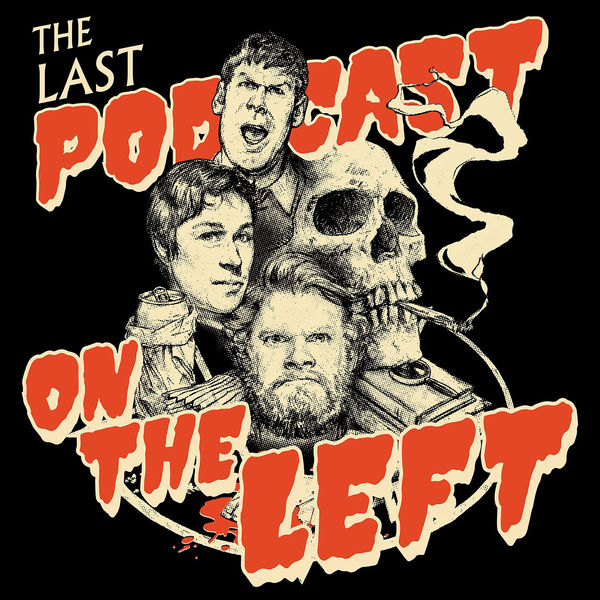 We're taking a step away from horror movies and getting a little real here. If horror movies were your gateway drug to true crime and all things paranormal, it's a good time to be alive. Documentaries and podcasts that deal with true crime, mysterious disappearances, the paranormal, and urban legends are popping up everywhere. From Serial to The Jinx, to Making a Murderer, to the criminally underrated Paradise Lost trilogy, one thing is pretty clear: Monsters are real, and they are among us. No need to watch a horror movie, we're living one: We've got broken people who turn to rape, murder, and dismemberment to get by, stories like Elisa Lam's, whose body ended up in a water tank at an LA hotel,  real-life crime photos from cases like the Black Dahlia, crooked cops, and your average granny with a juror badge on.
I live for a good mystery, but I can't get into fiction books, and I've always been obsessed (in the true sense) with the paranormal and the psychology of what makes people tick—so true crime podcasts are basically all I need in life. Podcasts can be a little tricky to wade through—sometimes the sound is meh, or the host's voice is unbearable, and since I've done some extensive listening, here are some of my favorite true crime podcasts: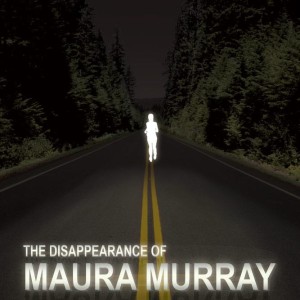 How does a young woman disappear into thin air within a matter of minutes? On a cold winter evening in the White Mountains of New Hampshire 12 years ago, UMass student Maura Murray did just that after a minor car accident possibly fueled by alcohol. Why was she driving there during the week, skipping out on class? Why did she have a rag in her tailpipe? Did she wander off into the snowy woods and succumb, her bones hidden under years of dirt and snow? Did someone abduct her even though neighbors claim they were peering out their windows? Did she have a tandem driver? Is it a small town conspiracy and cover up? WTF is up with that creepy old guy who posts the disturbing videos about Maura's case?
These are seriously just a tiny sampling of the questions in this case. The red herrings and mysterious actions of pretty much everyone involved, from Maura herself to the people living near the crash site makes this an ultimate mystery.  More than 20 episodes in, the spotlight is now on the local PD and its questionable actions that night and moving forward.
Lance and Tim—the podcasters behind Missing Maura Murray—are pretty great hosts when it comes to wading through this case. They don't pretend to know what happened, think critically about what they're told (although to note: they are human, so they learn as they go!), do endless research, and go over every piece of the story in extreme detail. It's Lance and Tim against essentially everyone in Haverhill, New Hampshire—where it seems everyone has a secret, and no one wants you to know what happened to Maura Murray. Not only that, but they are easy to listen to, respond to theories sent by listeners, and keep the ultimate question in mind, amidst the craziness of this case: What happened to Maura?
If you like digging down deep into details and possible theories, this is the show for you. And bonus—all of their episodes are on YouTube!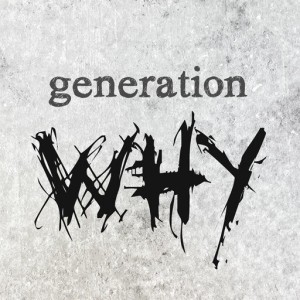 Unlike Missing Maura Murray, the rest of the podcasts I'm going to talk about cover various mysteries and crimes: The Generation Why podcast has covered modern day monster Aileen Wuornos and what made her kill, the seriously creepy Oklahoma City Girl Scout Murders, the terrifying Hinterkaifeck murders, and more supposed paranormal cases like the Enfield poltergeist, Ed and Lorraine Warren, and even has a podcast on the Satanic Panic related to supposed "evil"  criminals like Damien Echols and others.  They cover things from a hundred years ago, and things from last year, crimes, trials, paranormal cases, mysteries, and conspiracies. Justin and Aaron are funny, easy to listen to, have a great dynamic, do their research, and host relevant and trustworthy guests. What makes for a more relaxing drive than listening to the details of how a family was butchered on a remote farm in Germany? If you're a creep like me, not much.
They both come at things with different viewpoints and the discussion is great. Despite covering some supposedly paranormal cases, they look at things critically and with a skeptic's eye. I can't say enough  good things about this podcast—no matter what you're into, you'll find an episode to drag you in.
To dive in, try starting with Hinterkaifeck. 
BONUS: They just recently did an episode of Missing Maura Murray with Lance and Tim (watch it here!). Obsessssssed.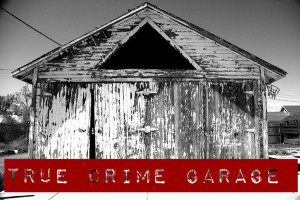 Although I think this is the newest podcast on my list, it's quickly become my favorite, partially because I'm into these dude's voices (Captain, swoooon). This isn't your usual podcast—these guys are in their garage, drinking beer (but not shitty beer—typically beers local to the case they're discussing) and chatting about true crime. The episodes range from disappearances to murders like Adam Walsh, Columbine, the Long Island Serial Killer, and more.
You'd never be able to tell this is a newer podcast, with the care these guys put into the sound and music of the show, and with the professional way they discuss things—even after a few beers. They're fun to listen to, despite the topics they discuss and I often laugh out loud during the episodes—does that make me disturbed? At least I'm in good company. The thing about these guys is that they know how to do it right—with humor at the beginning and intro, and then getting seriously into the details of disturbing cases. They're pros. You feel like you're just chatting at a bar with two friends, you know, casually discussing spree killers and child abductions. That's what people chat about in bars … right? Totally chill.
True Crime Garage also highlights and discusses missing people in their area of Ohio, doing their part to try to get the word about people like Brian Schaffer and others whose mysteries haven't been solved yet. I love this because it means they cover things that I hadn't heard of yet, despite being a true-crime fanatic.
Get started with their episode on Midwest killer couple Alton Coleman and Debra Brown.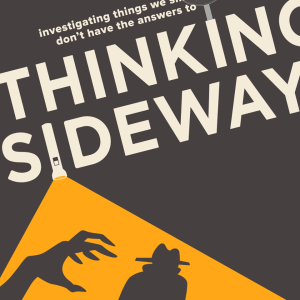 The only podcast on my list with a female host, Thinking Sideways has not one, but three hosts—Devin, Steve, and Joe—that discuss everything from paranormal hot spots like Skinwalker Ranch and local legends like The Gateway to Hell in Kansas to topics like the Cleveland torso murders and historical mysteries like who gave up the Franks.
Unlike some of the other podcasts on this list, Thinking Sideways goes down a lot of paranormal rabbit holes, while still being funny and skeptical: They've covered various space mysteries, urban legends, cryptids, disappearances, unidentified people and objects, and more.
This is a very well-established podcast that's been discussing mysteries from around the world for years now, including ones I've never seen anywhere else, like Boy in the Box,  Jane Doe 245FVA, the 1943 Hagley Woods mystery, The Salish Sea Feet, and more. This is another podcast that is well researched, fun to listen to, and gets you googling for hours after each episode.  They have a tendency to get a little sidetracked in this podcast, but I think that's pretty normal with three people—and the topics are so good, I keep coming back for more.
Dive in with one of my favorites: Who was Peter Bergmann?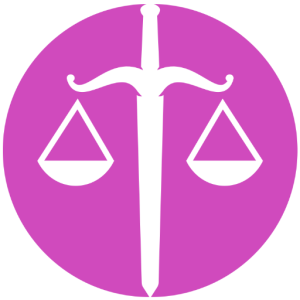 Sword and Scale is one of the most profesh podcasts on this list. Mike, the host, truly cares about the intro, outro, and everything in between. I don't listen to every single episode of S&S like I do the others, but the ones I have listened to are pretty great, including the tragic and rage-inducing story of Jamarion Lawhorn, a 12 year old who stabbed a 9 year old to death on a playground in a bid to die by cop after a lifetime (literally) of abuse at the hands of his caretakers.
Mike introduces a lot of books for follow up reading, which I love—and often interviews or features people involved with the crimes, like authors, attorneys, witnesses, and even those personally involved—like a recent episode with Dave Navarro, whose mother was killed by an ex-boyfriend when he was a child.
Sword and Scale covers a lot of current stories, social justice issues, and horrifying misconduct in the legal system.
This is one of the only podcasts that has left me seriously disturbed for hours after listening—not just intrigued, but at a loss thinking about society and the injustice around us. Particularly the episode about a Cleveland abortion clinic that took advantage of people of color who were desperate for help and became a shocking slaughterhouse instead of a place of medical care, left me shaken for days.
There's not much entertainment in S&S, and it's usually not easily listening, but it's important and worthwhile none the less. These episodes leave you wanting to get active and make the world a more just place.
Get  started with the story of Jamarion or the episode featuring Working Stiff author and medical examiner Judy Melinek (that's one of the lighter ones—so that says a lot).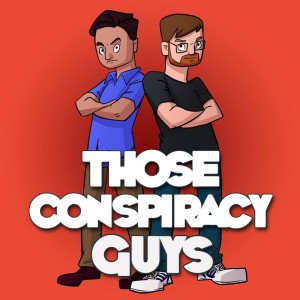 What can make a comedy podcast about true crime and conspiracies better? Irish accents, of course! This Ireland-based podcast is more focused on conspiracies (duh) and how they relate to true crime (think James Holmes, assassinations, and 9/11) but also dives into the paranormal, psychology, the occult, and urban legends like Mothman and others. Oh, and they also have a two hour episode on the myth of Christmas.  Another well done, extensively researched podcast. I may not agree with everything they discuss (James Holmes did it, ya'll) but I can still get into the discussion.
Dive in with the seriously disturbing death tapes of Jonestown or the Dyatlov Pass Incident.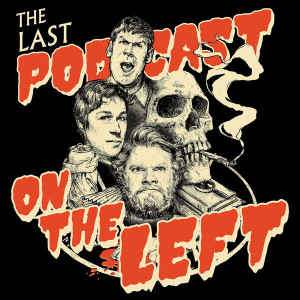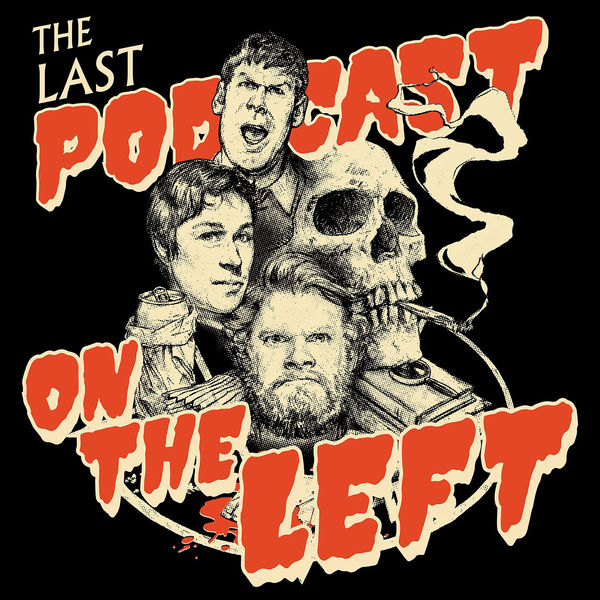 Hosts Henry (recently featured on Netflix's The Characters), Ben, and Marcus mix up the usual true-crime podcast game with banter, morally questionable commentary, impressions (their impressions of Charles Manson and Jeffrey Dahmer are pretty hilarious), and lots of comedic relief.
Even though it's a comedy/horror podcast, these guys really dig deep into the background, histories, and lives of serial killers like Dahmer, Dean Corrl (what the FUCK?!!), H.H. Holmes, Son of Sam, and Henry Lee Lucas in their Heavy Hitters series,  and even have an episode on the serial killers of the American frontier. And they don't skimp on the gory details.
They have extensively researched episodes on Magick, Halloween, Nazis and the occult, alien-human hybrids, Waco, supposed Satanism in the government, and more. With over 170 episodes, there's a lot to get through—but you'll be laughing (and maybe crying and/or puking) the whole time.
Start with the Heavy Hitters episodes on John Wayne Gacy, or their series on spree killers.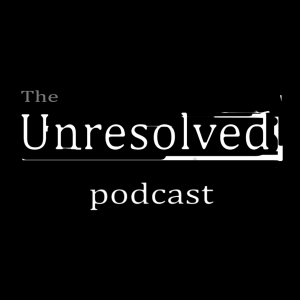 Ok, sooooooo, this is the only podcast on my list that I'm not always 100% into. Instead of a conversation, this one is more like one guy telling the story OF a crime vs. discussing it, and it's pretty obvious to me that he's reading something he wrote up ahead of time, so it's not the most exciting thing to listen to. The saving grace is that the research is well done, and Michael, the host, covers some interesting but not-extensively podcasted topics like mysterious cops in Bardstown, KY and the Australian boogeyman Mr. Cruel. Give this a go if you like audio books and the like, but it's not as entertaining as the others on this list. It's still new, so I'll keep listening!
Start with the episode on Mr. Cruel.
Well, there you go. Next time you're out for a peaceful night drive, throw one of these on. Got a fave I missed? Let us know!