THE WALKING DEAD SEASON 6 EPISODE 5 'NOW': TV REVIEW
We got a little bit of the old Rick Grimes in the sixth season's fifth episode 'Now'; he returns to Alexandria screaming to open the gate as he is running amongst a huge horde of walkers. I knew he'd make it out of the RV, but I was still relieved to see him coming through the doors.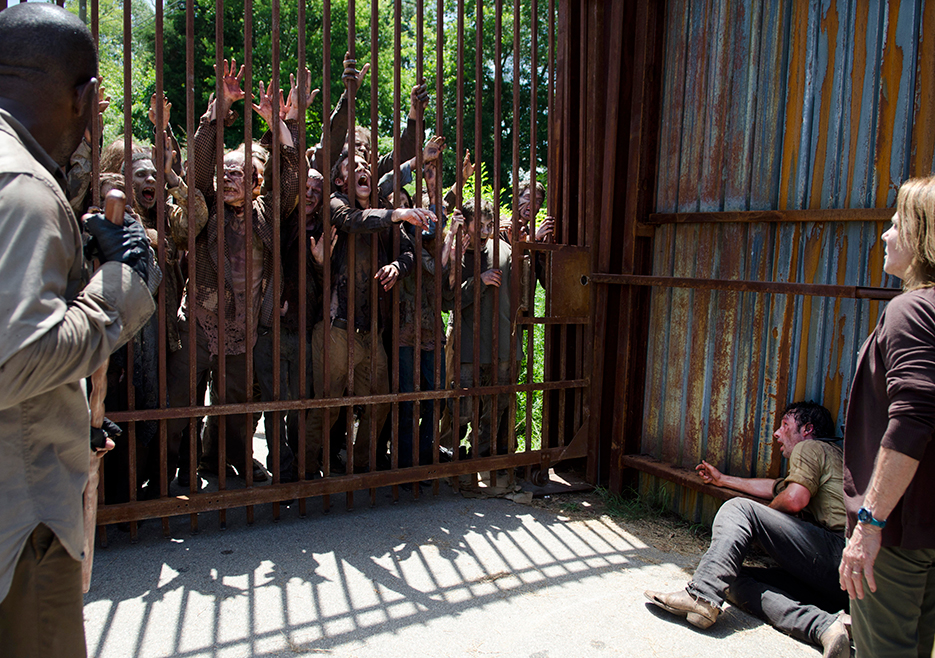 Rick gathers the townspeople and delivers one of his classic speeches, part motivating and part cautionary, and says that the walls should hold against the walkers, and that he knows that they haven't seen anything like this before, but reassures them that they can handle it. A few country bumpkins are questioning Rick as usual, but Aaron steps up and says that Rick is right. Aaron feels responsible for leading the wolves to Alexandria via his dropped photos and is trying to make it right.
*SPOILER ALERT*
No one besides Rick has returned from the outside, so everyone starts to believe that they're all dead. The town is pretty quick to write them all off and starts painting their names on the fence in their memory. Maggie washes Glenn's name off with the faith that he will still make it back.
Meanwhile, Spencer is having a freakout, and Deanna seems to be suffering from some sort of PTSD (please God, no more PTSD episodes…the ones with Rick were enough). I don't think anyone has bothered to share with Deanna that you have to kill walkers via their head so while she's stabbing the shit out of a rogue wolf walker Rick steps in and finishes him off.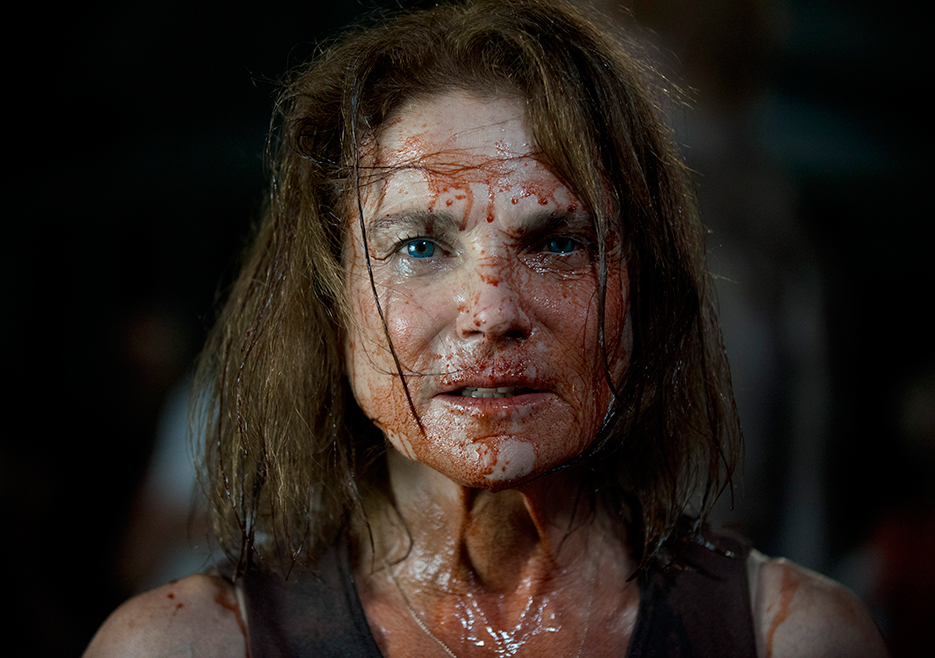 Spencer finds a bunch of people with mob mentality who think that because there are walkers outside their gates for once that now they're going to die, so they all try to steal as much food as they can from the community pantry. Spencer gives them a speech to calm them down, but really he just wants to pig out himself! Typical rich kid syndrome.
There is some random action between the new doctor and Tara, so we will have to keep our eye on how that blossoms.
Aaron finds Maggie gearing up to leave and find Glenn on her own. He offers her a safer way to get around the gate through a sewer, and they are soon faced with sewer zombies! They have a pretty close call but ultimately end up safe; however, when they get to the end to get out of the sewer, there are too many walkers and Maggie gives up. She reveals to Aaron that she is pregnant, which unfortunately wasn't as huge of a shock as it was supposed to be.
I'm really liking Jessie. She's starting to understand the right way (Rick's way) and is stepping up to the plate… and Rick FINALLY gets some!!
Interestingly, no Carol in this episode…is she not going to get props for saving the entire town!?
It looks like next episode we're going to find out what's going on with Sasha, Abraham and Daryl. I don't care for the constant back and forth; we don't need full episodes on one side or the other right now..and when will we find out what's happened with Glenn!?