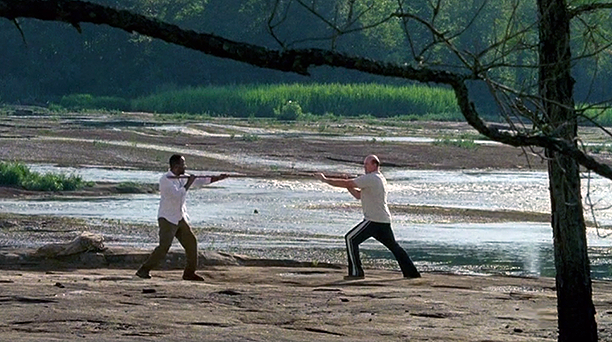 THE WALKING DEAD SEASON 6 EPISODE 4 'HERE'S NOT HERE': TV REVIEW
I have a theory which is turning into a theorem: The Walking Dead writers are masochists who love to see how far they can push people while still keeping them invested in the series.
Season six was off to a great start, and then all of a sudden, they feel the need to do an ALL MORGAN episode. Like we care an hour's worth about what Morgan was doing before he got to Alexandria. Isn't it enough that we haven't learned for sure of Glenn's fate?
*SPOILER ALERT*
Episode 4 "Here's Not Here" is a flashback to Morgan wigging out and writing "clear" all over everything. I do appreciate that they didn't just give up on the whole "clear" thing and act like it never happened, but the explanation was too long. Basically Morgan started to lose it after his son was bitten and we see from his point of view that his vision has become hazy and his mind is muddled. He is aggressive and doesn't care about saving people or walkers.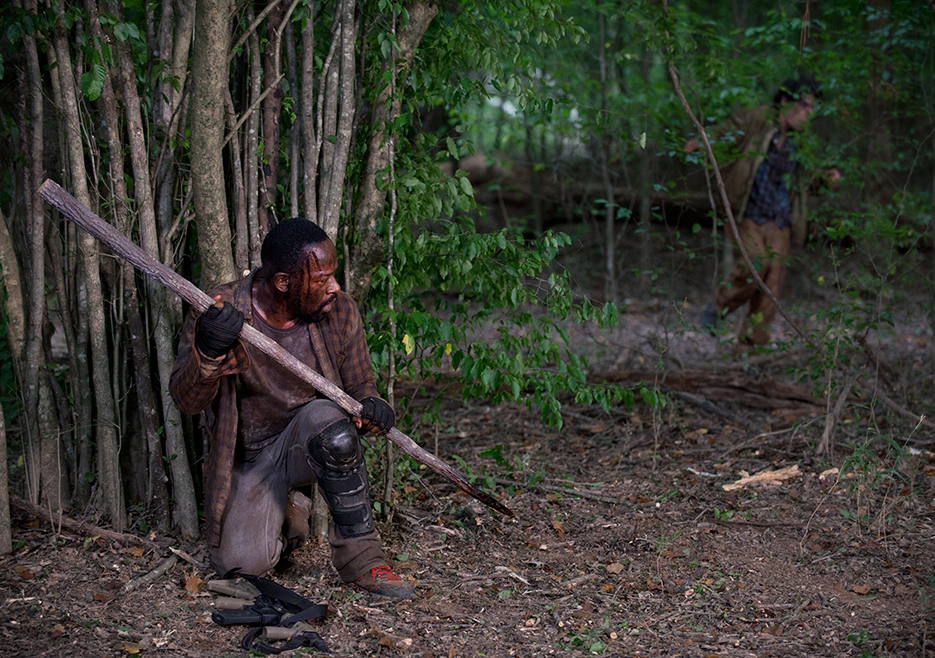 He eventually comes across a remote cabin which is lived in by a man named Eastman. Morgan attempts to kill Eastman but Eastman is a pacifist vegetarian who doesn't like to live his life violently, so he puts Morgan in a jail cell in his cabin until he has calmed down.
Morgan is skeptical and doesn't really want to make friends, but eventually Eastman's positive energy starts to wear off on him and Morgan starts to read Eastman's War and Peace book. Eastman takes Morgan under his wing and teaches him Aikido, which is what all that karate-esque nonsense with the walking stick is all about. We learn that "clear" is just Morgan's way of clearing each area of walkers (how anti-climactic.)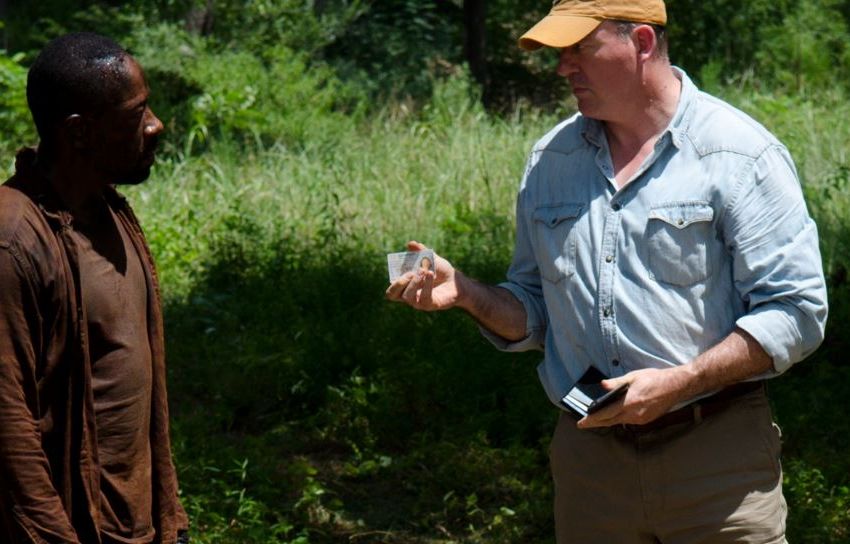 Both Eastman and his beloved goat bite it in this eppie, which is unfortunate because I liked him (and the goat) a hell of a lot more than Morgan. Eastman goes down saving Morgan, so perhaps Morgan carrying on his peaceful tactics is an homage to Eastman saving Morgan's soul.
At the end of the episode, we learn that the wolf Morgan took down in Alexandria was not killed (of course…), and that Morgan has been telling his story of redemption to the wolf. As expected, Morgan isn't as convincing as Eastman, and the wolf doesn't care and says he's going to kill Morgan. I'm pretty happy that they at least have one wolf alive so that they can torture him for information. Can't wait til Rick gets on the job.