THE SHALLOWS: FILM REVIEW
The Nightmare Network
Rating:

6.8

/ 10
THE SHALLOWS: FILM REVIEW
6.8
The Shallows (2016)
While I think we can all agree that there will never again be as good a shark movie as Jaws, The Shallows didn't disappoint. One of very few shark horror movies with a blockbuster budget, Jaume Collet-Serra's The Shallows is also one of very few shark horrors that doesn't feel cheesy or unrealistic.
Nancy (Blake Lively) is struggling with the recent loss of her mother. She has made a point to get to a secluded beach that she doesn't even know the name of in an effort to feel connected to her mother again; she carries a photo of her pregnant mom posing at the mysterious beach she's looking for and is astounded by the beauty of it once she arrives. The trip is meant to be healing for her; she notes that the islands look like a pregnant woman, making it a sacred space that she feels is just for her and her mother.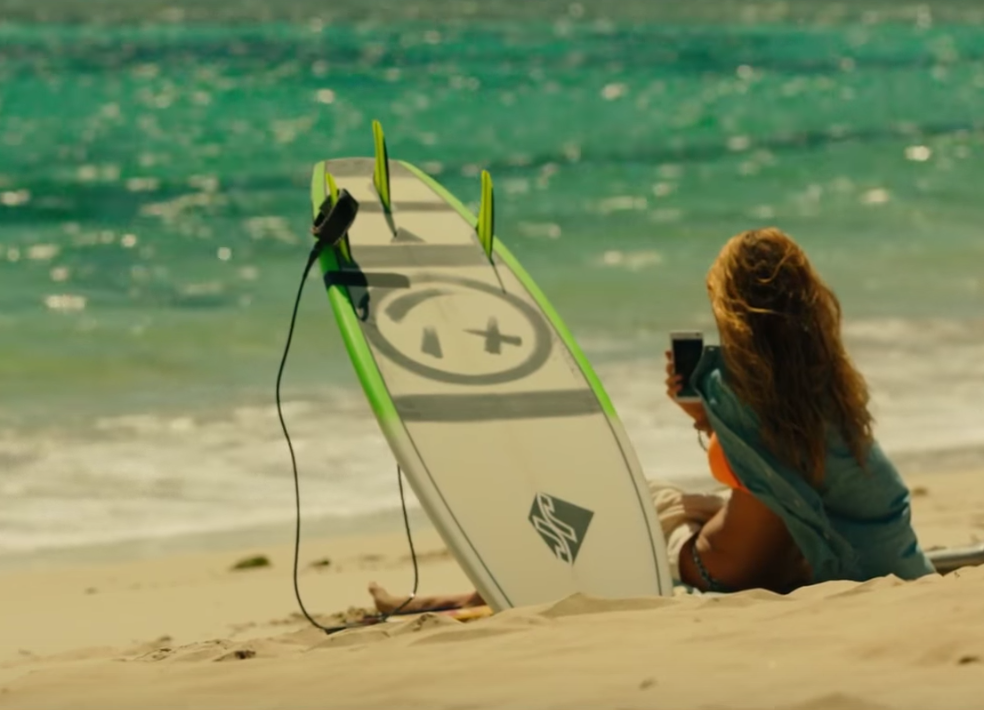 All images courtesy of Sony Pictures
*Spoiler Alert*
Throughout the film we learn pieces of Nancy's story- that she lost her mother to cancer and she hasn't been dealing with it very well, and that she gave up medical school to wander aimlessly, traveling the world to avoid dealing with reality. When she is met with the biggest damn shark I've ever seen while she's surfing, her survival and fighter instinct is forced to kick in, and we're able to see over a full day of what it's like when you're hurt, alone, and being hunted.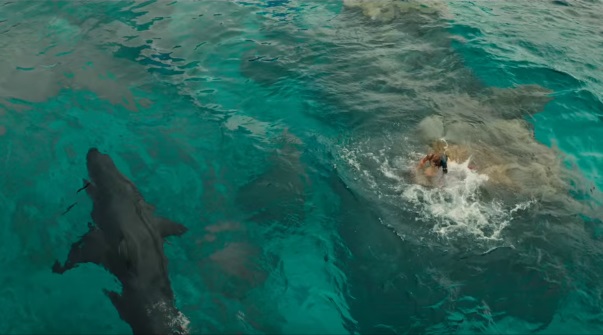 Nancy's attempts to seek help go unfounded and, as it is in her own mind with her personal struggles, she  must rely only on herself to get out of a challenging predicament and find an inner strength to keep going. Her plight is made worse by the fact that she can see the shore. She's so close, and yet so far away. Nancy makes an unlikely friend in a wounded seagull that sticks with her throughout the film, a companion that mirrors her own challenges while giving her something to focus on as she attempts to make it on a small jutted rock. Wounded but not broken, the will to survive conquers all.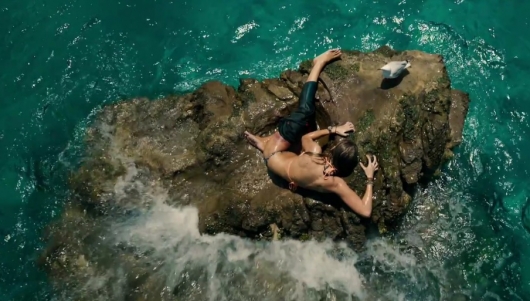 Lively is in nearly every shot of the film; there are a few minor characters but most of them are insignificant, and she captivates the audience in every frame. We see just enough of the shark, allowing for an air of mystery that is part of what made Jaws so great. We even get a little homage to Jaws with Lively shouting "SHARK! GET OUT OF THE WATER!"
The Shallows is set in Mexico but was filmed in Australia, and man, is it gorgeous. The cinematography is absolutely stunning in this film- even if you don't like the movie itself, you'll love being submersed in the dreamy atmosphere.
I wouldn't classify The Shallows as a particularly scary film, and I'm not afraid of sharks, but there were definitely a few moments full of tension that got my heart pumping. Best of all, though, was seeing a heroine using her brain, resourcefulness and ingenuity to try to survive.

Final Rating
6.8
Blake Lively gave a stellar performance; she's at her best in more serious roles, and I was impressed with her fight and dedication in this film. (Not to mention she's been doing a lot of shark conservation promotion, which I really appreciate.) Though it ended predictably, it never got boring. The Shallows is the perfect summer movie...are you ready for swim season?
Jessica's Final Rating
6.8