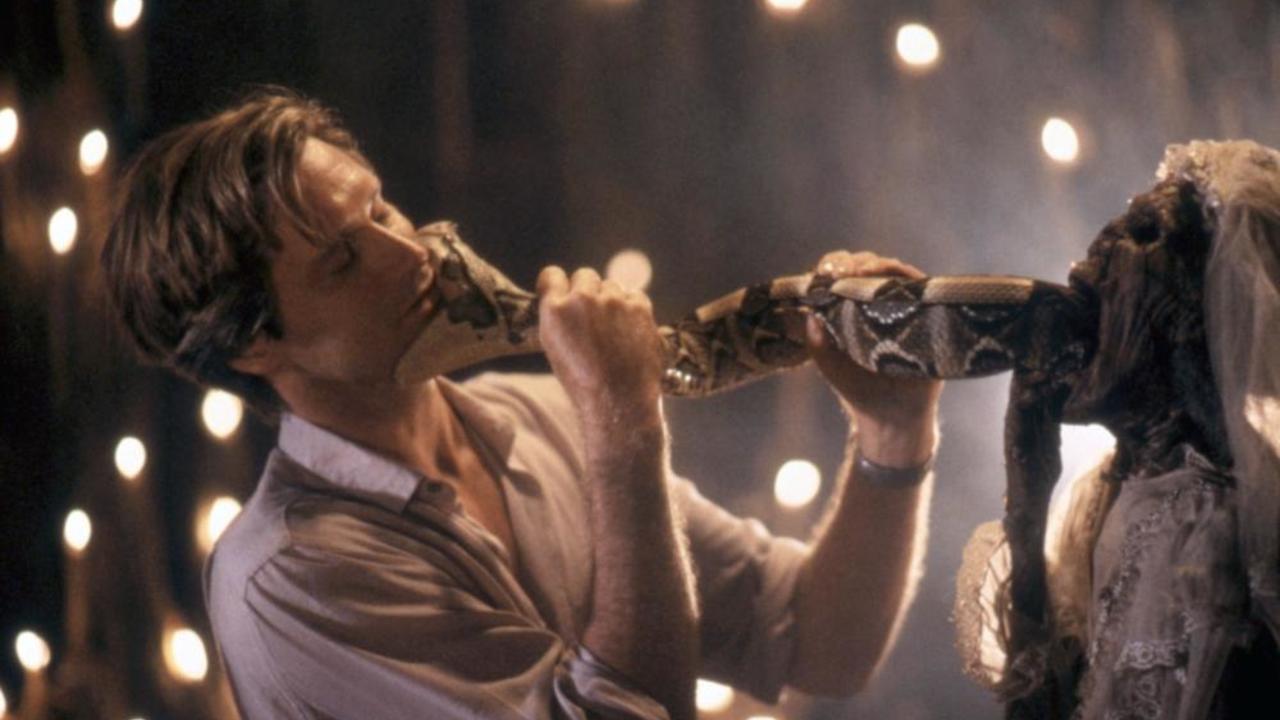 THE SERPENT AND THE RAINBOW: FILM REVIEW
The Serpent and the Rainbow (1988)
The Serpent and the Rainbow, directed by Wes Craven, is a zombie film based in Haiti where the zombies really aren't the ones you should be afraid of.
The film begins with a man dying at a clinic while a man covered in black clothing leers outside his window.  A funeral is held the next day with the man in black nearby and the body is buried, but not before the viewer sees a tear run down the dead man's cheek.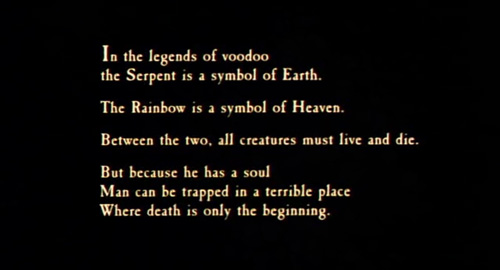 Years later, a Harvard scientific researcher named Dennis Alan (Bill Pullman) is sent to Haiti by a pharmaceutical company to investigate a powerful drug. The unknown drug had been rumored to be used by those practicing Voodoo to induce a temporary state of body and mind mimicking death. The pharmaceutical company is interested in acquiring the drug to replicate for mass production to use as an anesthetic. Getting his hands on this drug, however, is no simple task.
The film has a "don't trust anyone" vibe. No one in Haiti is happy to see Alan and they aren't afraid to make that known in a multitude of ways. Some more than others, however, as evidenced by the torturous actions of the police. Alan's dreams are even scaring him off…but are they just nightmares, or are they a warning?
The Serpent and the Rainbow has a dream-like quality, and it's more weird and unsettling than it is actually scary. The zombies take a back seat in this one to the evils of man.
The themes of Voodoo and witch doctors in an impoverished Haiti are unique and intriguing, and politics play an interesting underlying role in the film, but there are typical 80s cheesy moments throughout. It's worth a watch but isn't one that you should put at the top of your list.