Director Tim Smith is bringing a creepypasta story to life with his take on The Russian Sleep Experiment.
The Russian Sleep Experiment's synopsis: Post World War II, three Nazi war criminals are held within a Russian compound for 30 days under the effects of an experimental gas, where on the other side of the glass, a scientist watches, documents, and analyzes their behavior. While battling insanity and hallucinations, the men are kept awake by the gas for the entirety of the experiment. What happens to the minds of men after days of sleep deprivation?
Smith first brought us what was originally supposed to be a 15-20 minute short, completed last year. He had so many ideas that the film ended up being nearly 30 minutes. Due to positive reception and more ideas that wouldn't fit into the short, he decided to use it as a jumping off point for a feature film.
In an interview with The Nightmare Network at PhobiaFest, Smith described the film's plot as a take on morality in a science fiction platform, with "evil men doing evil things to each other."
"There were so many ideas that we were unable to put into a 30 minute short. We're looking at making this a very, very, very graphic, gory movie…things that we couldn't put into the short film."

Tim Smith, Director of The Russian Sleep Experiment, at a Q & A after the screening of his short at PhobiaFest
As far as character expansion from the short film, Smith said: "These men are kept awake for 30 days. They are insane. They're completely violently crazy. It goes back into their back stories, which all of them are very dark and violent, because that's just war. Especially with them being nazis."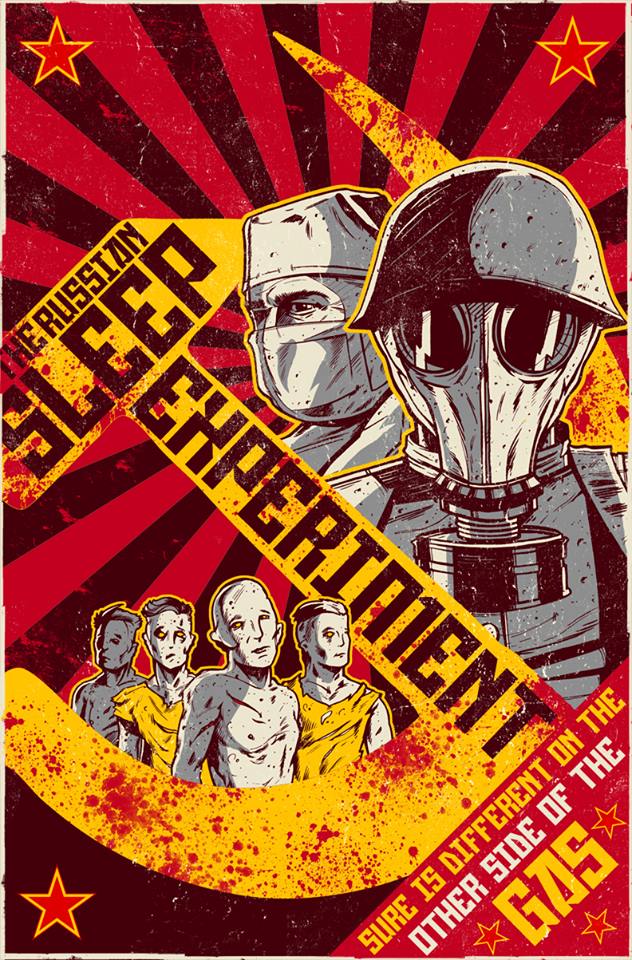 The film will be partially crowdfunded and is currently in pre-production. Filming will begin in Michigan at the McLouth Steel Plant at the end of winter next year.
The teaser trailer for The Russian Sleep Experiment:

You can watch the short film here.
To follow The Russian Sleep Experiment's progress, visit them on facebook and twitter.