THE HOUSE OF THE DEVIL: FILM REVIEW
The House of the Devil (2009)
Ti West loves a slow build, and in The House of the Devil, he gets it just right.
The film is set in the 1980s. The styling, the soundtrack, the atmosphere and even the credits of the movie were so well done that I checked three different times to make sure I hadn't misread the information and that I wasn't actually watching a movie from the 80s.
Samantha Hughes (Jocelin Donahue) is a college student strapped for cash. She answers an ad from her campus seeking a babysitter that offers so few details that it is more than a little suspicious. It makes me wonder how many young women answer these dangerous ads in real life. (Hint: don't.) When she calls the number to apply for the position, the man she speaks with is so soft-spoken and eerie sounding that it sends a chill down your spine.  Nevertheless, Sam apparently really needs dough, so she agrees to babysit. When she arrives at his house, the soft-spoken man Mr. Ulman (Tom Noonan) explains that there is no child, but that she is there instead to watch his mother.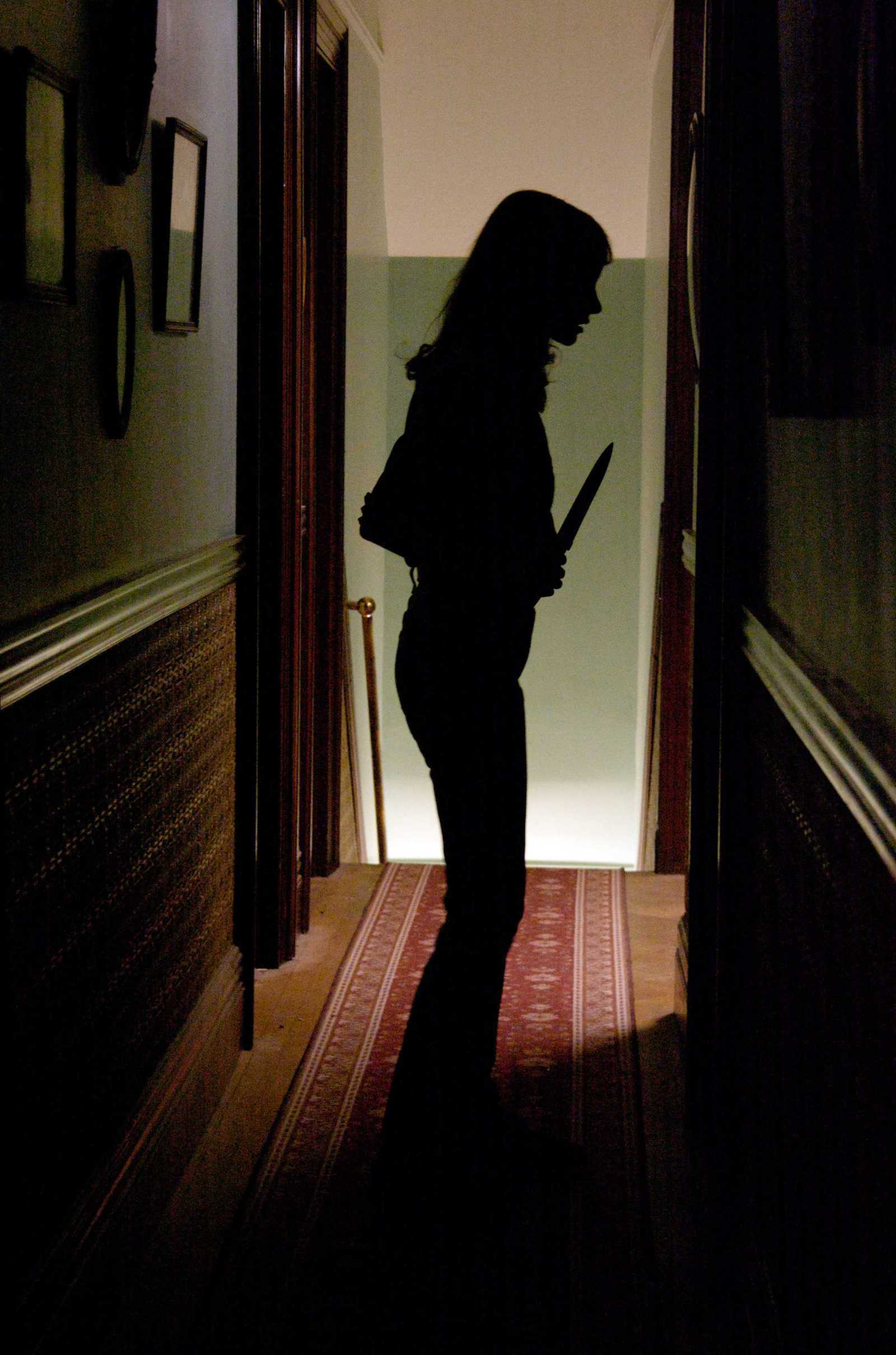 As I'm sure you can surmise from the title, there are satanic themes in this movie. Jocelin Donahue makes for a strong lead, but Greta Gerwig, who plays Sam's friend Megan, outshines her at times; Tom Noonan was perfectly cast for his role.
This is not a non-stop thrill ride; as I mentioned, it's a slow build, but the creepy build-up was scarier than the climax. Even though the end was a small letdown, it really didn't effect how much I liked the movie. A must watch for any fan of the 80s, devil worship, creeps or scares – and if you aren't a fan of those, what are you even doing on this site!?