THE FINAL PROJECT: WATCH THE TEASER TRAILER
Another found footage horror film is upon us, according to The Final Project trailer. Director/co-writer Taylor Ri'chard's teaser packs a lot of punch in just 17 seconds.
The official synopsis:
Six college students have organized the ultimate graduation project… a documentary film about one of the most notorious haunted houses in America, the Lafitte Plantation in Vacherie, Louisiana. A Civil War landmark with a dark past, complete with stories of mutilated soldiers, murdered families and restless shadows roaming its abandoned corridors… no one has entered Lafitte in years- until now. Outfitted with high-tech recording equipment in order to capture every moment of their great adventure, these intrepid young filmmakers bravely venture deep into the misty backwoods of Louisiana. But on this plantation that time has forgotten, something evil still waits and watches. When darkness falls, their deepest fears come to life, as one by one they'll learn the horrifying truth that awaits all who dare seek the secrets of the Lafitte Plantation. The dead are awake, and there are some places the living should never go.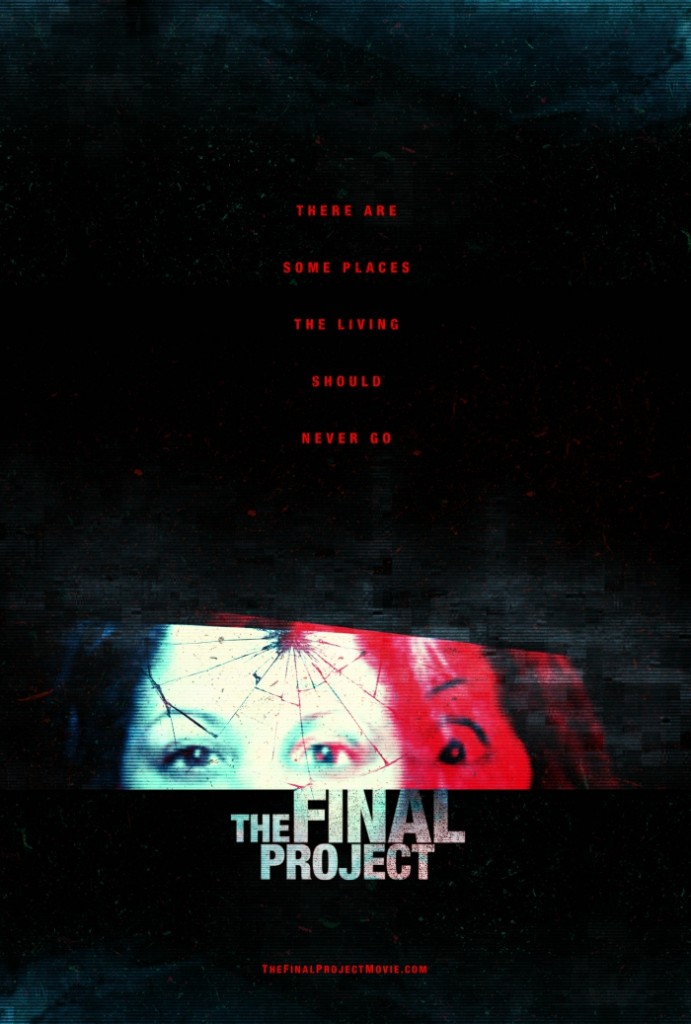 Looks like one spirit is giving a little more to their final project than they bargained for.
Watch The Final Project trailer now. The indie movie premieres in theaters February 12, 2016.