TALES FROM THE DARKSIDE: FILM REVIEW
The Nightmare Network
Rating:

6.5

/ 10
TALES FROM THE DARKSIDE: FILM REVIEW
Tales from the Darkside
As we started to watch John Harrison's Tales from the Darkside on Netflix, my husband asked me a couple of times "are you sure this isn't a kid's movie?" It's definitely not, per the later gore and nudity, but I can see why he would think that at first.
Based on the television show of the same name, the film's wraparound story revolves around a witch who is keeping a young boy (Matthew Lawrence) caged up so that she can cook him for dinner. Armed only with cookies to fatten him up, some marbles, and the witch's favorite book called Tales from the Darkside, the boy decides to distract her with three stories from the book while he figures out how to get out of the cell.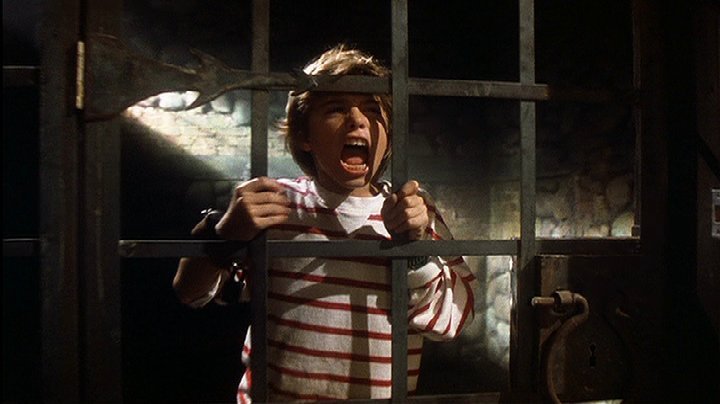 The film is a three part anthology series with writing contributions from Michael McDowell, Arthur Conan Doyle, Stephen King and George Romero; in the first story, Lot 249, an ancient mummy is brought to life to carry out evil deeds, and it stars such big names as Christian Slater, Julianne Moore and Steve Buscemi. Cat from Hell revolves around a hitman hired to kill an evil black cat, who may or may not have been a metaphor for a pharmaceutical company. The final story, Lover's Vow, intertwines romance and horror, and revolves around a young man who witnesses a gargoyle kill his friend in a dark alley in NYC; in order to spare his own life, the man promises never to tell anyone what he has seen.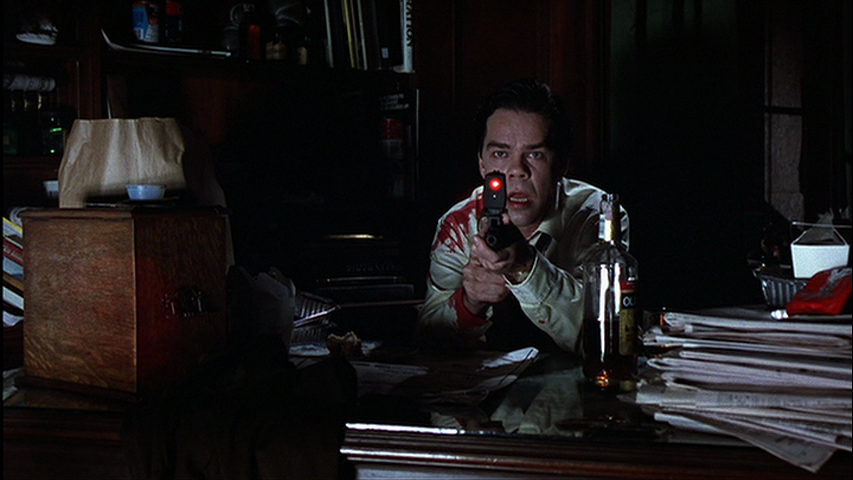 While the film is not particularly scary, there are some truly gory moments, and Cat from Hell definitely had me giving my own cats the side-eye. Each story brings an unusual feel to the table, and Lover's Vow is the best of the three, albeit a little predictable. The final scene seemed promising until its last, super campy line: "Don't you just love happy endings?"
Jessica's Final Review
6.5
While the anthology stories are interesting enough, the film does not stand the test of time, and instead now has a TV Movie feel. If they would have done away with the sex, this could have been a killer adolescent horror movie. Though it was somewhat entertaining and has a decent re-watchability factor, I think the high rating on Netflix is more nostalgia than anything else.