As I'm sure most of you did, I remember as a young kid secretly watching scenes from Tales from the Crypt. Get ready to do it again…the legendary horror anthology series is coming back, with M. Night Shyamalan at the helm.
According to Variety, a Tales From the Crypt reboot will start off a two hour block of horror themed programming for TNT, which will be curated by Shyamalan. Plots for the series led by the cryptkeeper will be based on William Gaines's original EC Comics along with new stories being added.
"This is a new genre for us in our series efforts and a great chance to partner with M. Night Shyamalan, whose blockbuster hit 'The Visit' reminded movie audiences and critics this past summer that he truly is a master of horror," said Sarah Aubrey, TNT's EVP of original programming. "This two-hour horror block demonstrates not only TNT's commitment to working with today's top talents, but also our strategy to stand out in today's marketplace by challenging the conventional rules of programming and scheduling."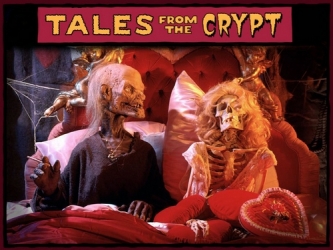 Shyamalan said of his new venture,"To be part of such a beloved brand like 'Tales from the Crypt,' something I grew up watching, and to also have the chance to push the boundaries of genre television as a whole, is an inspiring opportunity that I can't wait to dive into."
"Tales from the Crypt" aired for seven seasons on HBO beginning in 1989. It was a one-of-a-kind series and was known for its racy and unapologetic scenes that, at the time, were very cutting edge. Considering Shyamalan hasn't exactly had the best go in recent years, this project is either going to redeem him or seal the casket. It won't be easy; Tales from the Crypt is one of the most beloved horror television series of all time.
TNT's new horror night will premiere this fall. We can't wait to see what other additions are in store.