The Scary Stories to Tell in the Dark documentary is on its way to completion, but first, the crowdedfunded film will need another round of investments. For the first time, a ten minute preview is available to be viewed digitally on their latest indiegogo campaign here.
Scary Stories has been filming interviews and been in editing for the last six months and is nearing completion.  The film was originally set for a 2016 release but due to budget constraints some reworking was needed, and the film is now expected to be completed early next year.
In order to complete the project, director Cody Meirick stated that the crew needs a solid post-production period, which includes adding graphics, animation, music and sound editing, and licensing archival footage.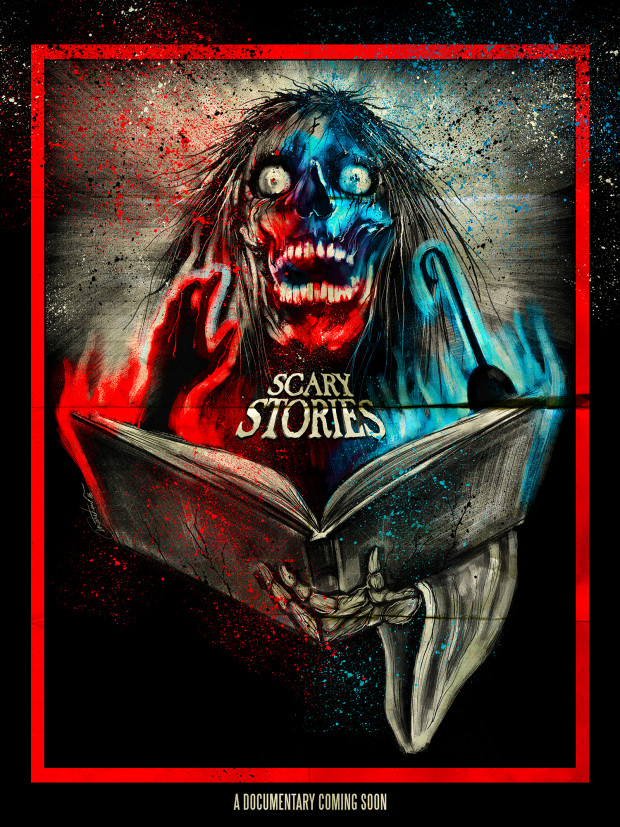 Meirick has raised over $9,000 for his project. The newest goal is flexible at $17,500. Perks now include a physical copy of the DVD, which was not an available option in the previous round of contribution perks.
The documentary explores the history and background of one of the most challenged children's books in recent history, and even includes an interview with prolific children's horror author R.L. Stine of Goosebumps and Fear Street fame. The film will discuss the history of gothic children's folklore and illustrations, censorship in children's literature, the origins of the stories featured in Scary Stories to Tell in the Dark, and how author Alvin Schwartz compiled the tales of terror.
For updates on the film's progress, visit the Scary Stories documentary facebook and twitter pages. Watch the trailer for the film below.