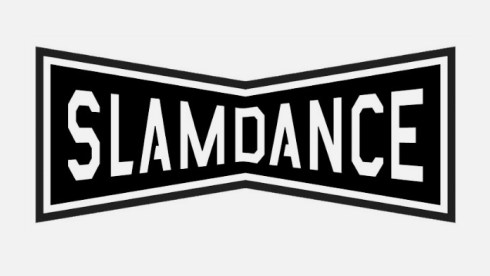 SLAMDANCE FILM FESTIVAL WILL KICK OFF SPECIAL SCREENINGS WITH HORROR FILM 'DIRECTOR'S CUT'
The 22nd annual Slamdance Film Festival has revealed the movies it will screen in 2016, kicking off the special screenings portion of the festival with director Adam Rifkin's horror film Director's Cut, written by and starring Penn Jillette.
Director's Cut used a crowdfunding campaign to finance the project and raised over $1M. The movie is said to be a dark comedic thriller with a twist. Jillette said this about the film:
It's about an older FBI agent and his gorgeous new partner working on a serial killer case where the murderer is mimicking well known killings of famous serial killers of the past.  The movie has a great cast and as it plays out we hear the director's constant commentary as VO over the scenes.  He shares tidbits about the making of the movie and stories about working with the actors.  Especially the leading lady.  In fact, the director seems strangely focused on his starlet.  Fixated beyond what one might expect from a professional film director.  It's creepy.  As the film continues to unfold we slowly start to realize that this voice is not the film's actual director at all, but that of an obsessed fan who thinks he's the director.  He's actually a psycho who is stalking and terrorizing the lead actress.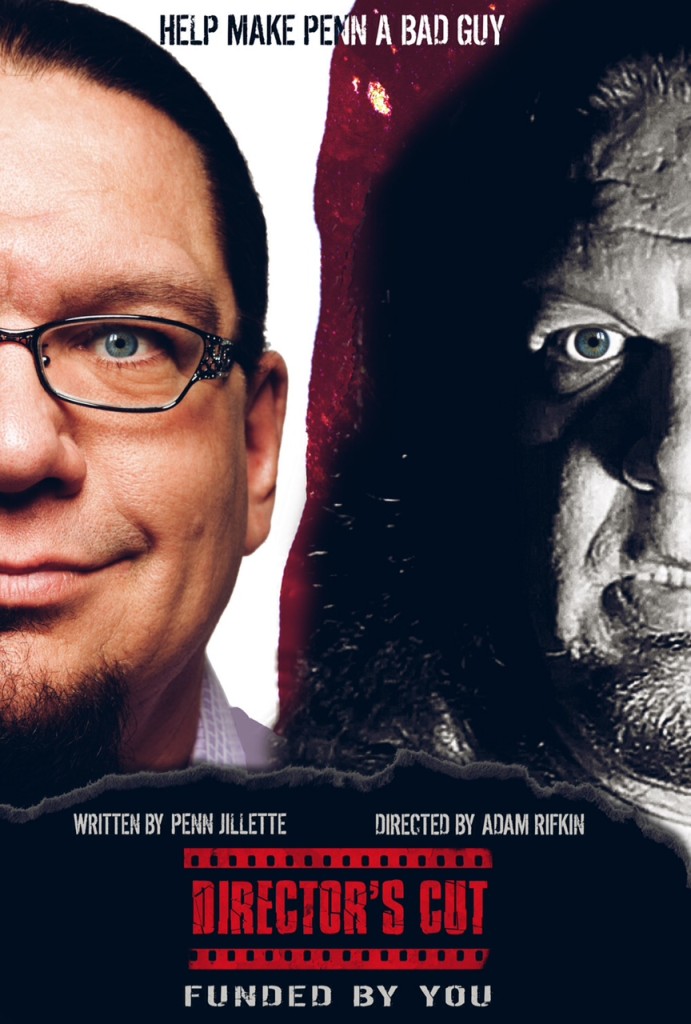 Slamdance runs Jan. 22-28 at the Treasure Mountain Inn in Park City, Utah, alongside the Sundance Film Festival. The festival will showcase 23 world premieres, 13 North American premieres and 13 U.S. premieres.
Here is a complete list of special film screenings. Synopses are provided by Slamdance:
Special Screenings
Director's Cut (U.S.) Director: Adam Rifkin; Screenwriter: Penn Jillette
"This ultimate meta-movie is an insane genre-bending cinematic sleight of hand trick about a stalker who kidnaps his favorite actress and forces her to star in his amateur movie."
Cast: Missi Pyle, Penn Jillette, Harry Hamlin, Hayes MacArthur, Lin Shaye, Gilbert Gottfried, Nestor Carbonell.
Embers (U.S./Poland) Director: Claire Carré; Screenwriters: Charles Spano, Claire Carré
"After a global neurological epidemic, those who remain search for meaning and connection in a world without memory."
Cast: Jason Ritter, Iva Gocheva, Greta Fernández, Tucker Smallwood, Karl Glusman, Silvan Friedman, Roberto Cots, Dominique Swain.
Let's Be Evil (U.K.) Director & Screenwriter: Martin Owen
"Contained within a secure, underground facility, three chaperones are tasked with supervising an advanced learning program for gifted children, pioneering Augmented Reality Glasses. Events quickly spiral out of control."
Cast: Elizabeth Morris, Elliot James Langridge, Kara Tointon, Isabelle Allen.
Alky Alky (Germany) Director: Axel Ranisch; Screenwriters: Heiko Pinkowski, Axel Ranisch, Peter Trabner
"Tobias and DeBottle are classic cases of arrested development – one knows his lifelong relationship with the other is no longer good for him, but it's already too late in this boozy tale of revelry and reality."
Cast: Heiko Pinkowski, Peter Trabner, Christina Große, Thorsten Merten, Iris Berben, Oliver Korittke.
Excursions (U.S.) Director: Daniel Martinico; Screenwriters: Hugo Armstrong, Daniel Martinico
"During an idyllic weekend getaway in the woods, two couples partake in a series of ritualistic purges that unleash their primal selves."
Cast: Jacqueline Wright, Hugo Armstrong, Mandy Freund, Cody Henderson.
How to Plan an Orgy in a Small Town (Canada) Director & Screenwriter: Jeremy LaLonde
"When a famous sex columnist attempts to host an orgy with old high school acquaintances in her conservative hometown, keeping secrets becomes the least of her problems."
Cast: Jewel Staite, Ennis Esmer, Lauren Lee Smith, Katharine Isabelle, Mark O'Brien, Jonas Chernick, Kristian Bruun, Tommie-Amber Pirie.
My Enemies (Canada) Director: Stéphane Géhami; Screenwriters: Stéphane Géhami, Héloïse Masse
"Furious after losing his girlfriend and his publishing deal, Cédric, a young novelist, is captivated by the piano playing of Isabelle, a much older alcoholic living in a home full of lost souls."
Cast: Louise Marleau, Frédéric Lemay, Hubert Proulx, Jean-François Casabonne, Étienne Pilon, Maxime Gaudette, Francis La Haye, Maxime Mailloux.
The Successor (Italy) Director & Screenwriter: Mattia Epifani, Francesco Lefons
"A former arms manufacturer travels to Bosnia to reflect upon the legacy of the land-mine business he inherited from his father and pay penance for the destruction it caused."
Cast: Vito Alfieri Fontana, Nijaz Memic, Senaid Abdihodeic, Rarija Besic.