PENN JILLETTE'S 'DIRECTOR'S CUT' GETS A FESTIVAL TRAILER
Adam Rifkin and Penn Jillette's new horror film Director's Cut, which debuts at the Slamdance Festival tomorrow, kicking off the festival, has released a new trailer. The found footage horror comedy follows an unhinged psychopath named Herbert Blount (Jillette) who, after donating to a crowdfunded horror movie, gains access to the set, where he decides to make his own version of the film by kidnapping the lead actress (Missi Pyle) and forcing her to reshoot scenes over a period of three years.
Jillette, who used crowdfunding to finance his film, describes it this way:
It's about an older FBI agent and his gorgeous new partner working on a serial killer case where the murderer is mimicking well known killings of famous serial killers of the past.  The movie has a great cast and as it plays out we hear the director's constant commentary as VO over the scenes.  He shares tidbits about the making of the movie and stories about working with the actors.  Especially the leading lady.  In fact, the director seems strangely focused on his starlet.  Fixated beyond what one might expect from a professional film director.  It's creepy.  As the film continues to unfold we slowly start to realize that this voice is not the film's actual director at all, but that of an obsessed fan who thinks he's the director.  He's actually a psycho who is stalking and terrorizing the lead actress.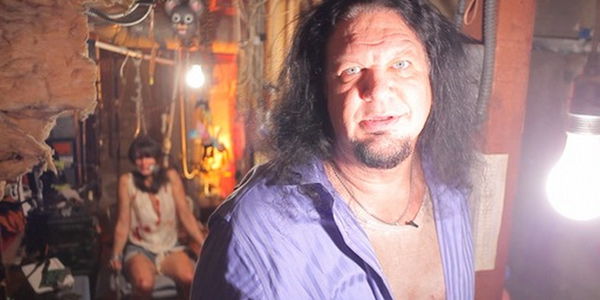 Watch the super creepy Director's Cut trailer now. Stay tuned for future release dates.