We reported last month that on-demand horror streaming service Shudder is launching Shudder Labs, a retreat and workshop for genre filmmakers to learn from master creators. In a new press release, AMC-backed Shudder announced that the deadline for film submissions has been moved from March 30 to April 15. Shudder Labs also announced actor/producer/director Larry Fessenden (Stake Land; I Sell the Dead) and CEO of Snowfort Pictures Travis Stevens (We Are Still Here; Starry Eyes) as their first Masters-in-Residence, with Kickstarter's George Schmalz and Russell FX's Josh & Sierra Russell as workshop leaders.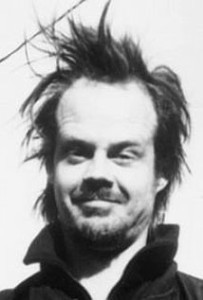 The program is open to those who have completed at least one short film or micro-budget feature. Shudder Labs aims to support the horror genre and its community by strengthening new voices within it. Ten applicants will be chosen for the inaugural retreat.
Shudder Labs' retreat in New Paltz, NY will focus on building the skill set and talents of emerging horror filmmakers, featuring a variety of workshops including directing, screenwriting, and special makeup FX . The retreat aims to combine the belief that horror can be the most exciting and subversive of genres with their dedication to supporting the developing voices crafting horror today. Master classes, field trips and an intimate, creative atmosphere will be the focus of the week long retreat June 13 – 18. Each participant will graduate from the program as a Shudder Fellow and will receive a $5,000 grant and a year-long mentorship from one of the Masters-in-Residence.
If you're an amateur filmmaker who is interested in a Shudder Fellowship with Shudder Labs, visit Shudder's website for instructions on how to apply. Applications are due by April 15.