AMC's Shudder horror streaming service has premiered its first acquired television series – three part French miniseries BEYOND THE WALLS. The series is streaming exclusively on Shudder.
Official Synopsis
30-year-old Lisa's fate takes a dramatic turn the day she inherits a mysterious uninhabited old house left to her in the will of its deceased former owner. Fascinated, Lisa moves into the house without any inkling of the mysteries that await her.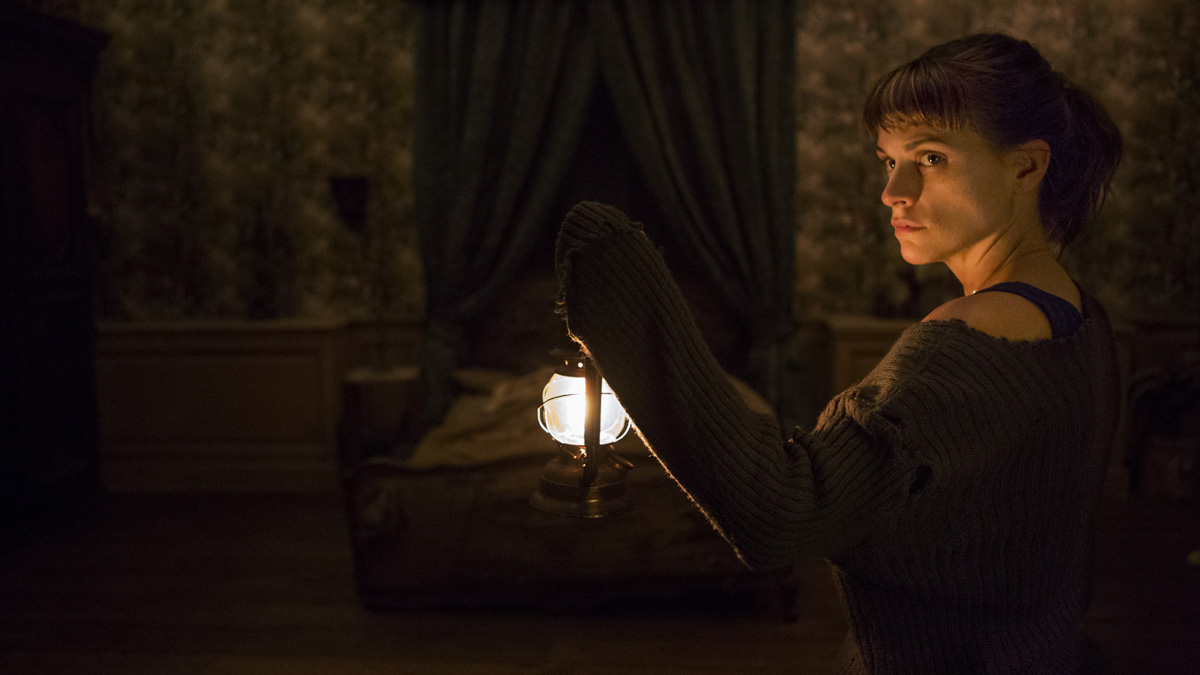 Photos by Thibault Grabherr
One night, awakened by anguished cries, Lisa tears down the walls of the house and and discovers a bizarre parallel world existing behind them. Attempting to find her way back to the real world, Lisa meets Julian, a soldier seemingly from a different era. As they try to survive the myriad of grim creatures that lurk in the shadows, both Lisa and Julian realize they have something in common: A lingering guilt over the tragic death of a loved one. And it won't be long before those loved ones reappear to haunt their lives again…
Beyond the Walls is a mesmerizing supernatural thriller from the creators of Witnesses. An international cast led by Veerle Baetens (Best actress Magritte 2016 for My Men – Best actress European Film Awards and Tribeca Film Festival 2013 for The Broken Circle Breakdown) and Geraldine Chaplin (Doctor Zhivago, The Impossible, Sand Dollars), the series takes viewers on a frightening and mysterious adventure, into a world where old wounds never heal.
You can watch the full series on Shudder here. Learn more about the hundreds of horror titles available on Shudder's website.