'ROMEO'S DISTRESS': WATCH THE TRAILER
If you've been seeking a fun, quirky indie horror with a Gothic touch, look no further than the upcoming black-and-white micro-budget thriller Romeo's Distress.
Synopsis
In Shakespearean fashion, James has fallen in love with Jane, and her father doesn't take too kindly to his unrequited love. His dutiful yet terrifying fatherly instincts kick in. His sadistic response to James becomes the focus of the film as he displays cruel and unrelenting tactics to keep James from his daughter.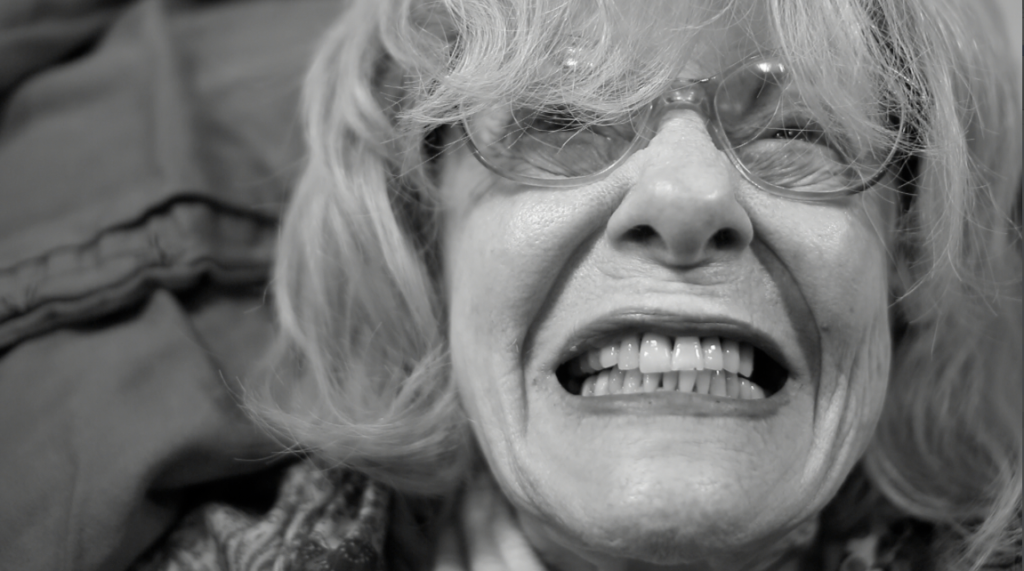 Romeo's Distress is writer/director Jeff Frumess's first feature length film and has been submitted to several film festivals for consideration. The film is currently seeking distribution.
"Like most tacky yet true cliches, Nick Bohun (Associate Producer, Sound, Score, Gaffer) and I spent 15 months pouring our blood, sweat, and tears into this little no-budget film." -Jeff Frumess
Romeo's Distress was shot almost entirely in Monochrome by Frumess and Bohun, with Frumess on camera and Bohun on sound. The movie was partially filmed in Sleepy Hollow Cemetery, the resting place of several prolific people from New York.
The film features Anthony Malchar as James and Jeffrey Alan Solomon as Jane's father Dale. Supporting cast includes Adam Stordy, Cheese Scott Cooper, horror band One time Misfits' Manager Dave Street, Renee Mandel, Stevie Grosset Jr., and Alex Echevarria. Music is courtesy of "The Cryptkeeper Five" performing "I Put a Spell On You" by Screaming Jay Hawkins.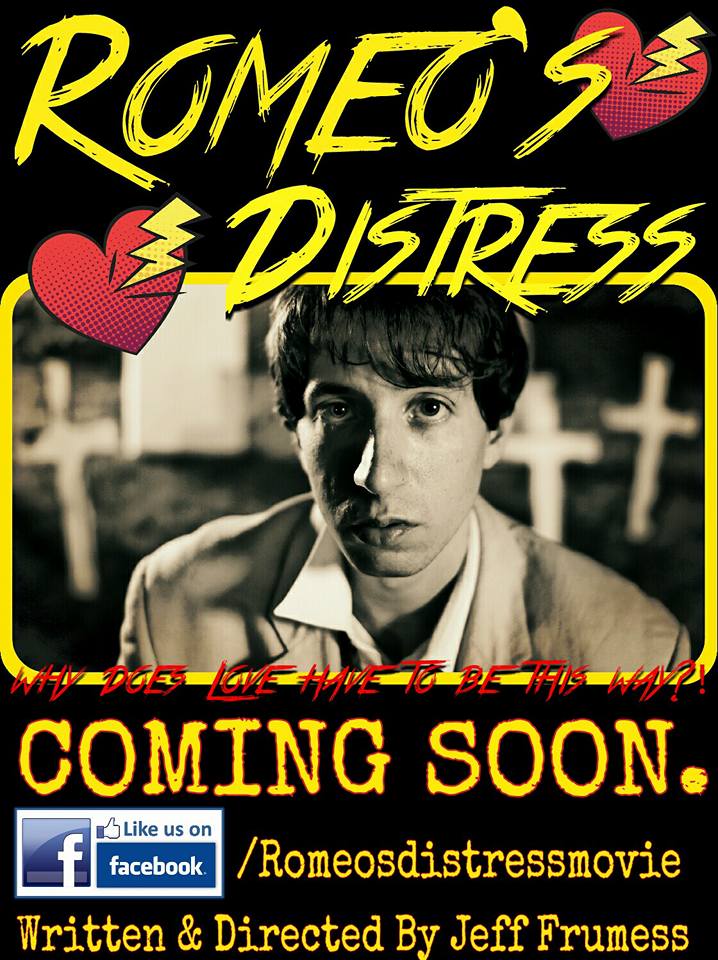 Matching the quirkiness of the film, Frumess had this to say about his project: "If you like Monochrome, Shakespeare, John Waters, Edgar Allan Poe, teenaged angst, Gothic cemeteries, surrealism, cheesecake, grandmas, ukuleles, carrots, melons, and grave diggers then you will surely DIG Romeo!"
Follow the film's progress on their facebook page, and watch the Romeo's Distress trailer now.