The Nightmare Network previously reported that Rob Zombie's 31, his latest horror film, received an NC-17 rating from the MPAA twice, according to Rob's facebook page. After another round of edits, 31 finally received an R rating and will be able to be screened in theaters…but don't worry, the MPAA still cautions that the film has "strong bloody horror violence, pervasive language, sexual content and drug use."
31, which makes its debut later this month at the Sundance Film Festival, is about a group of friends who are kidnapped the day before Halloween and held hostage in a place called Murder World, where they must play a violent game called 31 against a gang of evil clowns.
Check out the latest 31 poster.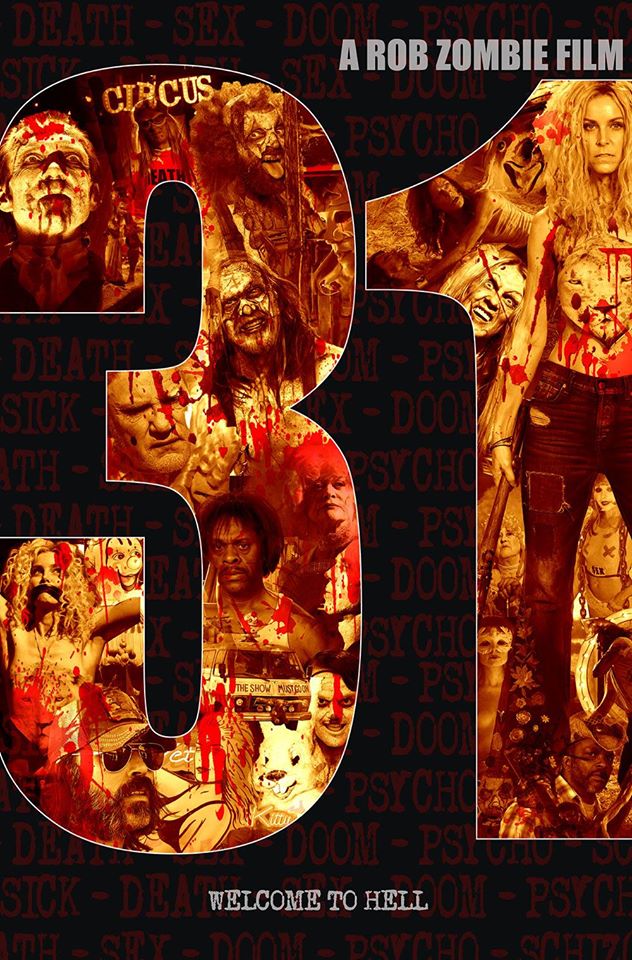 We're pretty psyched that we'll be able to see this film in theaters…and not to worry, Rob told a fan on his facebook page that the uncut version will be available on DVD.