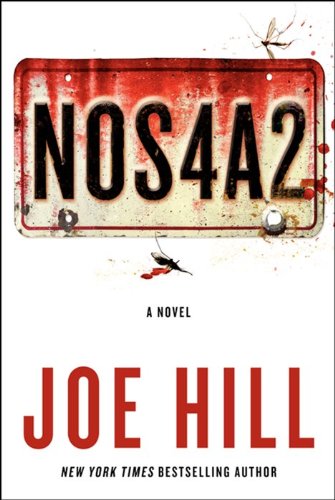 AMC is developing a new supernatural horror series called NOS4A2, based on the 2013 bestselling novel by author and comic book writer Joe Hill, says Deadline. AMC is still seeking a writer to pen the adaptation.
The new horror television series will center on Victoria McQueen, a young woman with an uncanny but destructive talent for finding lost things. In her quest for help, she finds someone with a power similar to hers: psychopath Charlie Manx, who has survived for a century by abducting children in his Rolls-Royce Wraith (license plate: NOS4A2), and draining his captors of their souls to keep himself forever young. When Manx kidnaps Victoria's son, she delves into a nightmare world to save him.
NOS4A2 will be produced by Michael Eisner's Tornante TV (BoJack Horseman) and AMC Studios. Hill's book debuted at No. 5 on the New York Times Best Seller List. Hill's supernatural comic series Locke & Key is currently being shopped around as a TV series. Last year, Hill wrote and executive produced Tales From The Darkside, a remake of the 1980s fantasy/horror anthology series, piloted by The CW.