NIBBLE: HORROR SHORT REVIEW
I have to admit that I am not well versed in the world of horror shorts. However, after watching Greg Bellavia's Nibble, I am definitely interested in both exploring the format further as well as seeing what else Bellavia has in store. I like the idea of being simultaneously constrained by time but free to explore an idea or scenario and have that exploration be a means unto itself.
The scenario explored in Nibble is the bone-deep fear of "Wait, what was that?" being applied to a mundane, office-job context. Daniel Findlay is Andy, an overworked guy in some kind of business requiring ties and spreadsheets who is losing sleep due to the shifting sounds in the wall by his bed. His girlfriend Linda, played by Catherine Warner, offers to switch sides with him. Things do not go well for them.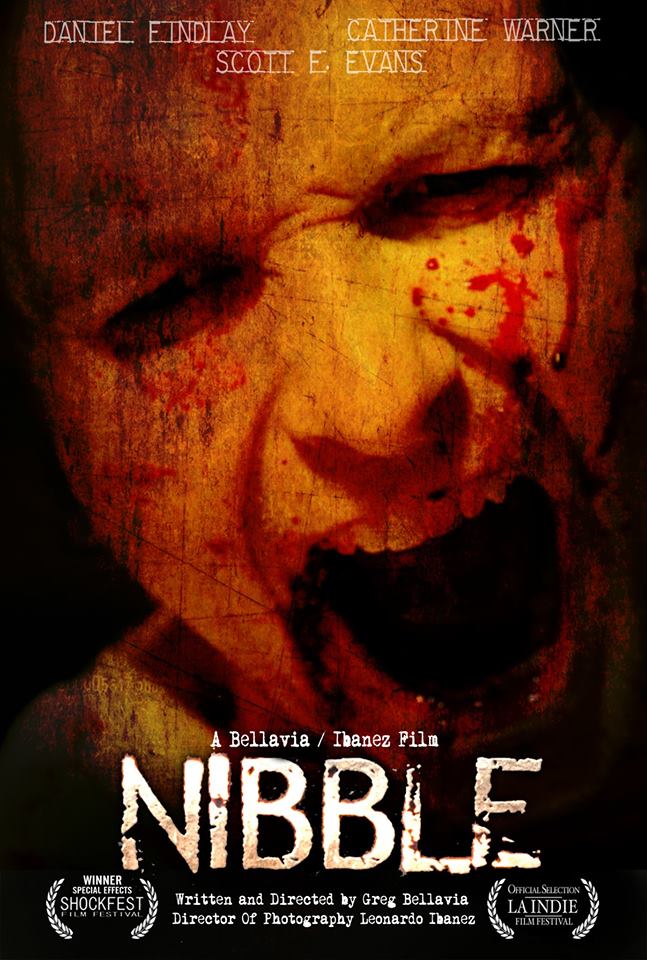 Images courtesy of Greg Bellavia
The short really comes alive about halfway through. The direction and editing get much livelier, with a montage succinctly and effectively showing Andy's decreasing physical/mental state due to exhaustion. Likewise, the interplay between Findlay and Warner gets better as the short progresses. Sketching a relationship in five minutes must be incredibly difficult, but when Nibble reaches its final scene, Andy and Linda's relationship feels natural and lived in.
Regarding the reveal of what was making those noises, all I will say is how pleased I was to see PRACTICAL EFFECTS.
Dave's Final Review
7.5
A creature feature in six minutes or less, Nibble is short and sweet, taking an old-school fear and exploring it to an unlikely but satisfyingly executed conclusion. Check it out!