A special Halloween screening of Wes Craven's Scream at a tribute to the horror icon titled "A Very Scary Sleepover: Wes Craven's Halloween Nightmare", presented by The Philadelphia Film Society and The Awesome Fest during the 24th Annual Philadelphia Film Festival, was presented by one of the film's stars: Jamie Kennedy.
Per Examiner, while introducing the movie to the audience, Kennedy said Scream was "made by a very special man, who we lost this year." Kennedy joked, "Without Wes, who gave me a chance as an unknown actor, I wouldn't be standing here in front of all nine of you."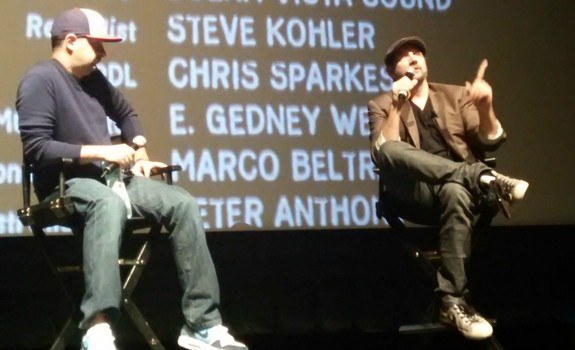 The tribute ran a marathon of Craven films from Saturday 11 am through 6 am Sunday morning. During a Q & A session after the film, Kennedy explained the grueling process it took to get himself cast in the film, stating,"I was in Romeo and Juliet, which was my first big break, and Wes was doing this movie. I auditioned for it, got the part, but lost it because I didn't have enough (SAG) credits. They wanted Jason Lee, because he had Mall Rats. So, I auditioned for a movie called The Pest with John Leguizamo, but didn't get the role. I got a second call that they wanted me for Scream, and then they didn't want me again – because I didn't have enough credits and they wanted Seth Green. Finally Wes said, 'This is my guy. This is who I want.' He put his neck on the line for me."
According to Kennedy, the actors rarely improvised in the film, but he said that Craven encouraged Kennedy to give the infamous "rules of horror movies" speech his own flair. Kennedy described Craven as a "father figure" who encouraged his actors to be creative, saying,"Wes was a very calm, relaxed man. He believed in horror, but he didn't look at movies and say it's a horror movie – he just wanted to make great movies. And it's really sad that he is gone, but he left a great mark on the world."
Jamie Kennedy's latest project Tremors 5: Bloodline can be viewed on Netflix.