The latest installment of the Star Wars franchise comes out this week, and Captain Phasma's name isn't the only nod J.J. Abrams is giving the 1979 horror classic Phantasm. Abrams and his Bad Robot production company are also restoring the film! Ain't It Cool News first reported on Abrams's special project, which involves giving Don Coscarelli's original film a 5.1-channel audio mix and 4K restoration. Phantasm has never had a high-def release.
Coscarelli, who's currently producing a fifth Phantasm film titled Phantasm: Ravager told EW:
"[Abrams] saw the movie when he was a kid and it stuck with him. I first met him about 15 years ago. He was doing Felicity, and he called me out of the blue, and told me he was a fan. Then, I introduced him to Angus Scrimm, and he put him into the Alias TV series in a recurring role. [The restoration] came about because he wanted to show Phantasm at Bad Robot. I told him, 'Well, the prints are really bad.' He generously offered to help create a restoration. Obviously that's an offer we couldn't refuse."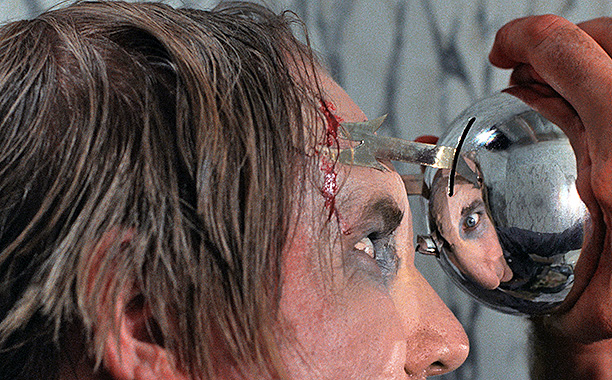 Coscarelli said that full restoration should wrap next month with a release by the second quarter of next year, and added that "the Tall Man's balls are a lot more shiny" in the updated version.
"I think, for those longtime fans, it's going to blow their minds. Because, for me, it's like watching a different movie. It's like I've been watching it with sunglasses for all of these years. It's pretty amazing."
All photos courtesy of Silver Sphere Corporation