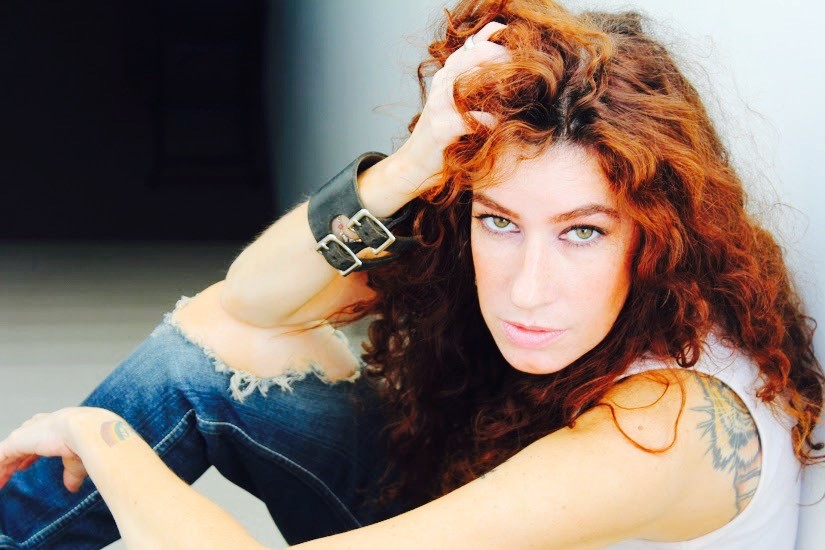 EXCLUSIVE: INTERVIEW WITH SCREAM QUEEN VICTORIA DE MARE
Victoria De Mare, best known for her work in the Killjoy movies, is still making waves on the indie scene, with seven upcoming films in pre-production. Read as we catch up with the Scream Queen and see what's next for her.
Being in California, was it a given you'd enter the arts?
I moved to California from New York City because of work.  I'm from the northeast, but I've been performing since I was six years old.
Who gave you your big break?
Ha, well, I haven't had my "Big Break" technically just yet, but it's right around the corner.  My first professional TV gig was a role on the old soap opera "As The World Turns" formerly on CBS.
How has your career changed over the years? 
I've gotten more work!  Yes. It's ever-changing & evolving & I'm extremely grateful for that.  I'm getting taken seriously & considered on the major main stream/studio level with some amazing roles & opportunities.
Do you still love acting? 
Yes! It's my drug.  I'm addicted. Besides the fact that I'm doing for a living what I used to play doing in the mirror of my bathroom & bedroom when I was a little girl, lol. I'll never get enough of it!  Madly in love with it.
The movies you do, many of them are throwbacks to the fun genre movies of the '80s. Is that part of the appeal for you? Doing movies you would've likely watched as a kid?
Yes.  It's literally a dream come true.
How did you decide on the look for your character in Killjoy?
I didn't decide.  Filmmaker John Lechago created the design of her body paint, as well as her  tail, wardrobe & wig.  She originally also had wings, but they fell off my back after I got my first line out on my first day on set in production on 'Killjoy 3' in China due to the weight & heat!  But, we did test shoots for the body paint with key makeup artist Tom Devlin.
We don't often get to see women playing such cool characters. Why do you think that is?
I think everyone will see more.  In horror, women have always had the stronger role & importance in the story & film in my opinion.
What is your goal in the industry and would you say you've achieved that?
To be the first actress in Hollywood history to win both the best actress in a leading role & the best actress in a supporting role Oscars, as well as the best original song Oscar in one night (year) making me the second woman in Hollywood history to win three Academy Awards in one night next to Fran Walsh.
Tell us where we can see you next.
'The Black Room' is now available on Amazon Prime & VOD.  'The Holy Man' is also now available on Amazon & is an action/drama where I play the "beautiful wife" role to the main character for the first time.  'Dracula In A Women's Prison' is now available on Vimeo OnDemand & 'The Blessed Ones' is also now available on Amazon Prime, VOD, as well as over 750 Family Video Stores nationwide & in Canada. It's awesome to be back in a video store again.  I miss being in Blockbuster & Hollywood Video!
I'll also be appearing at Scarefest in Lexington, KY the last weekend in September signing the new "Batty Boop" resin doll statues.
Victoria De Mare is one of Hollywood's reigning "Hottest Horror Scream Queens" for over a decade according to the cover feature editorial article of the January 2017 issue of Hustler Magazine. She has appeared in over 110 film & TV productions. She is best known for her creation & portrayal of the sexy demon succubus clown "Batty Boop" from the horror/comedy feature series Killjoy, which will be available as an action figure resin doll statue courtesy of Full Moon Collectibles worldwide this month.
Victoria is a graduate of New York University with a B.A. in Theatre Arts and Broadcast Journalism. In addition to being a prolific character actor, she is also a published writer, published poet, professional model, live talk show host & producer, as well as a professional dancer & former member of the Hart Pulse Dance Company, Wilmington Ballet Company, & Joffrey Ballet Company with guest artist performances at the St. Croix Ballet Company in the Virgin Islands.