EXCLUSIVE: INTERVIEW WITH 'MUERTE' WRITER/DIRECTOR CHRIS AMBRIZ
The Nightmare Network sat down with writer/director Chris Ambriz to talk about his upcoming anthology film Muerte: Tales of Horror, currently in post-production with his company Night Creature Productions.
You've delved into shorts with films such as the vampire short The Date: A Tale of Love, Horror and Revenge, and now you're debuting your first feature-length film. What would you say was the biggest challenge filming?

Originally The Date was a stand alone short film, and we were looking to see if we could do with the film for distribution. When we approached distributors and my buddy Geno McGahee about what to do with The Date. They basically said "we don't distribute shorts, only features". But if we could combine our shorts into a feature film they would be interested. So after a lot of thought, we built a story around Ophelia (Berna Towns), a character that works in a curio shop and has all these supernatural items for sale. One these items is a "comic book" containing the tales of The Date, Mirror, and Cucuy.
The hardest thing about making this film was having very little money and a huge cast. And it was incredibly difficult scheduling them for shooting over a long period of time. We shot from January 2016 to March 2017 four separate films. And keeping the stories straight and to the point was very challenging.
What was your inspiration for this film?
George Romero is one of my favorite filmmakers and I grew up loving Dawn of the Dead, Creepshow and Tales from the Darkside. I love anthologies, but one thing I tried to do with Muerte was weave the stories into one narrative so it didn't seem like four separate stories, but one whole one. So characters will pop up in other stories, or a prop or a situation. I hadn't seen too many anthologies that had done that often, if at all.
I know it's a creature feature, but what else can we expect? Psychological horror, jump scares, humor, or just a lot of insane monsters?
I think the interesting thing about the film is that I tackle four different stories in different tones. Mirror is the more straightforward horror film, Cucuy is the monster movie, The Date is a hybrid sci-fi/horror/vampire film, and the Muerte segment is a supernatural/revenge flick all rolled into one. Lots of crazy colors, practical effects, creepy moments and just a lot of fun.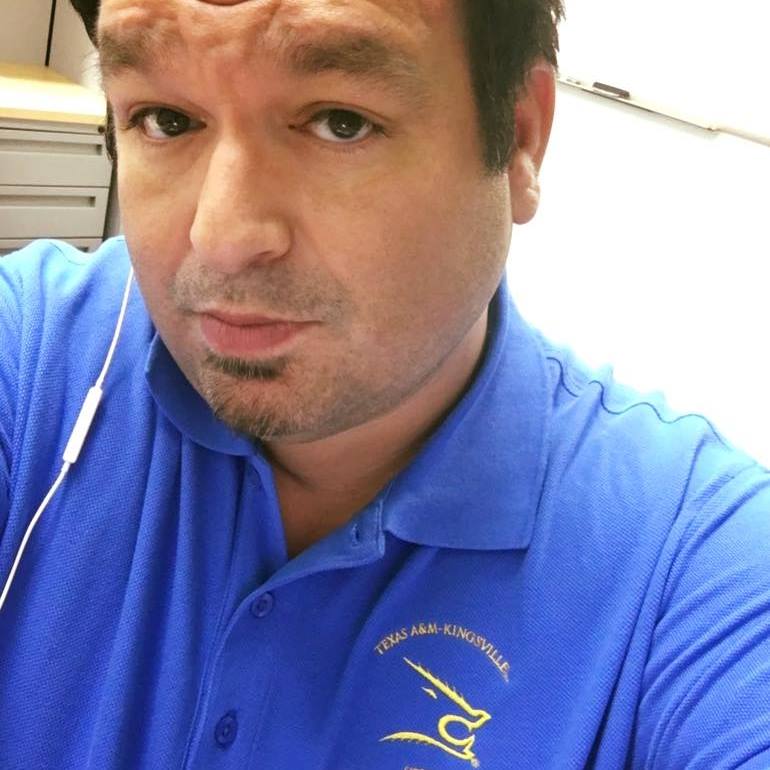 What horror directors inspire you?
I'm very influenced by George Romero, Sam Raimi, Robert Rodriguez, Peter Jackson, Dario Argento, Lucio Fulci, Tobe Hooper, Wes Craven, Stuart Gordon, Anthony Hickox and Clive Barker. All the independent mavericks.
What do you think is going to resonate with viewers after watching Muerte?
I think what will resonate about the film is the fun, old school horror vibe, and the story. I tried to put as much South Texas influence on this film as I could with some of our lore.
What's your favorite scary movie?
Dawn of the Dead, Evil Dead and Fright Night…sorry, can't just pick one.
Watch the teaser trailer for Muerte: Tales of Horror now.