HALLOWEEN III SEASON OF THE WITCH: FILM REVIEW
Halloween III: Season of the Witch (1982)
On this day over 30 years ago, Halloween III was released in theaters to many angry Halloween fans.  Halloween I & II followed the story of teenager Laurie Strode and serial killer Michael Myers, and then suddenly, Halloween III was a different story entirely. With the idea that the Halloween franchise could become an anthology series where each film would center around a different Halloween theme, John Carpenter and Debra Hill came up with Halloween III: Season of the Witch.
A murder-suicide in an emergency room strikes the doctor on call as more than odd. He begins to investigate and unearths a plot by the head of the Silver Shamrock Corporation, an insane maker of toy masks, to kill kids on Halloween through an ancient Celtic ritual involving a stolen boulder from Stonehenge hidden inside Halloween masks. Does this sound ridiculous? That's because it is. Not only is the story far-fetched and completely unclear, but it's also not at all well done. There are virtually no scares and the Halloween song that is played on TV constantly telling kids how many days are left until Halloween makes you want to kill yourself before the evil mask maker even gets to you.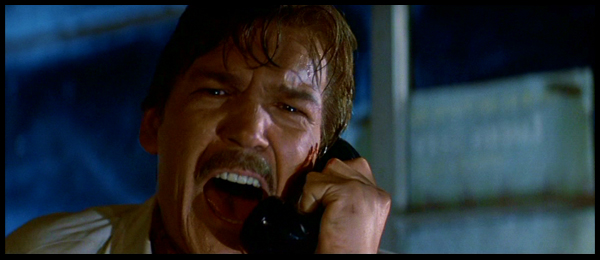 The problem was not just that Halloween's creators veered from the Michael Myers story (though it made no sense to do two in a row and then do a completely different third.) It was that Halloween III was utterly boring with only a few moments of interesting content in between huge lulls and a love story that no one cared about. For some reason this film has become a cult classic, but not for me. Obviously others felt the same as I do, as the Halloween franchise went back to the story of Michael Myers in Halloween 4: The Return of Michael Myers.