An ancient being enters our world and wreaks havoc. With a tagline like that, who isn't going to want to see this indie horror get made?

Gatekeepers begins crowdfunding on indiegogo today. Husband and wife tag-team Joseph and Lisa Sorrentino have written the screenplay for the supernatural horror film, currently in pre-production, and are set to direct and produce if the film reaches its crowdfunding goals.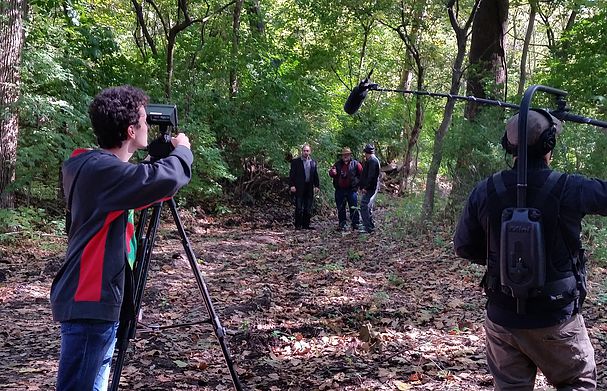 The official synopsis:
Twenty years ago a team of scientists attempted to contact an ancient race of beings. They failed but managed to inadvertently allow one into our world. That's when the killings began. Twenty years later, Detective Mike Gregg is coming apart at the seams. His devotion to alcohol and one nighters cost him the only thing that he truly cares about: his family. Now he's up to his neck in dead girls, each picked apart in gruesome fashion. But when Richard Lyles arrives, a strange man with an even stranger past to explain what the Detective is really chasing, even a veteran homicide investigator like Mike Gregg isn't prepared for the nightmare coming his way.
The Sorrentinos have created eight minutes of film on top of the two minute teaser trailer. Contribution rewards range from having your name mentioned in the film to a swag bag full of goodies to seeing an exclusive alternate ending to making your own acting debut in the film! Any donation size from $5 and up can be made on indiegogo. Stay tuned for updates on contributions, follow their progress on their facebook and twitter, and watch the Gatekeepers trailer now.