Last year, British writer/director Richard Rowntree created the four minute short film Dogged in a single day for just £300. The short was awarded joint 5th place out of about 500 entries on the BBC 3 show The Fear, a global competition to find the most promising undiscovered horror directors.

The critical reception and positive feedback inspired Rowntree to launch a Kickstarter campaign to turn Dogged into a feature length film.
The short, which is currently being considered for several genre film festivals, does a sufficiently creepy job in just four minutes. The lines are blurred between reality and the main character's paranoia, and any time there are animal masks involved, things get even more disturbing. Rowntree says to think "Little Red Riding Hood" meets "The Wicker Man" crossed with "The Hills Have Eyes", and we couldn't agree more with that description.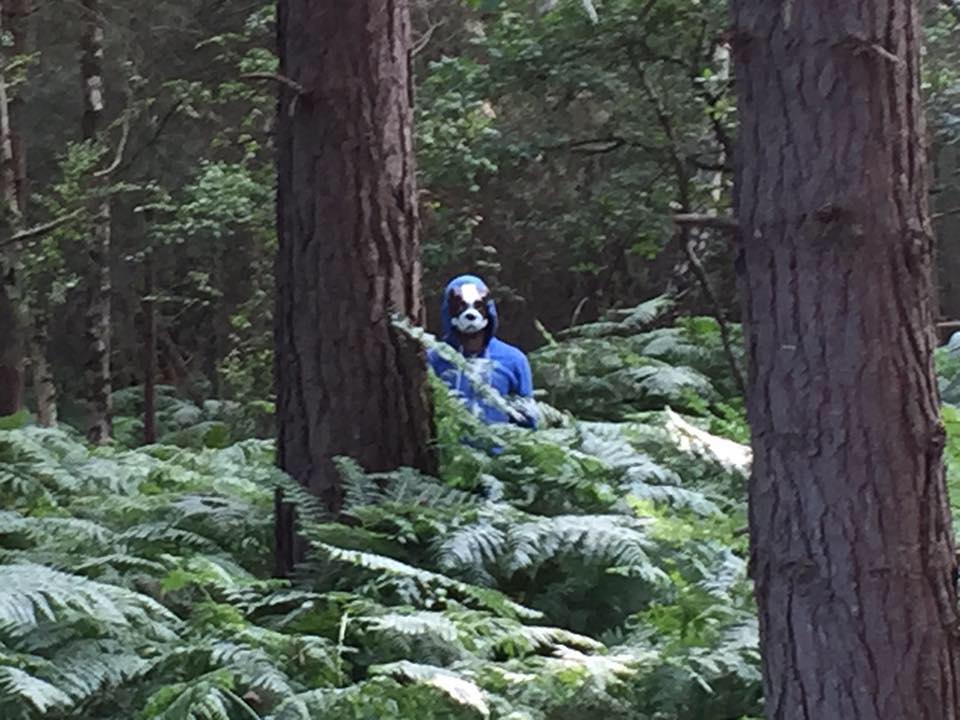 The synopsis for the feature film: "Sam is stuck in limbo in the remote English village where he grew up – his parents' disappointment, coupled with his own lack of direction, lead to him seeking excitement in forbidden places. As Sam searches for a purpose, he and his girlfriend Rachel are the unwitting victims of a peeping tom, and their lives begin to unravel in a depraved spiral of paranoia.
Sam soon discovers that there may be a link between the community leaders he's grown to trust and a series of terrifying encounters with bizarre masked maniacs.
When Rachel disappears, and Sam's worst fears become a reality, he uncovers a sinister cult who will stop at nothing to preserve the status quo of their environment, and keep their identity a secret."
Seeing what Rowntree did in one day with a micro budget gets us excited for what a feature film may have in store. You can contribute to the kickstarter here, where a variety of perks are awarded, and follow the film's progress on facebook and twitter.