Shooting began this weekend on Ash Mountain Films' debut horror feature Dogged, adapted from their critically acclaimed short of the same name and financed entirely through a Kickstarter campaign. British director Richard Rowntree's shoot will last 18 days, with an anticipated release set for spring 2017.
The Dogged short was just four minutes long, and in that time frame was able to make us feel uneasy and get us very interested in what more there is to the story. The feature film is a dark psychological thriller in the folk-horror sub-genre. There's a lot of creepy masks at hand in the short, and the feature promises more where that came from. Lines are blurred between reality and paranoia, and the panic and tension is palpable.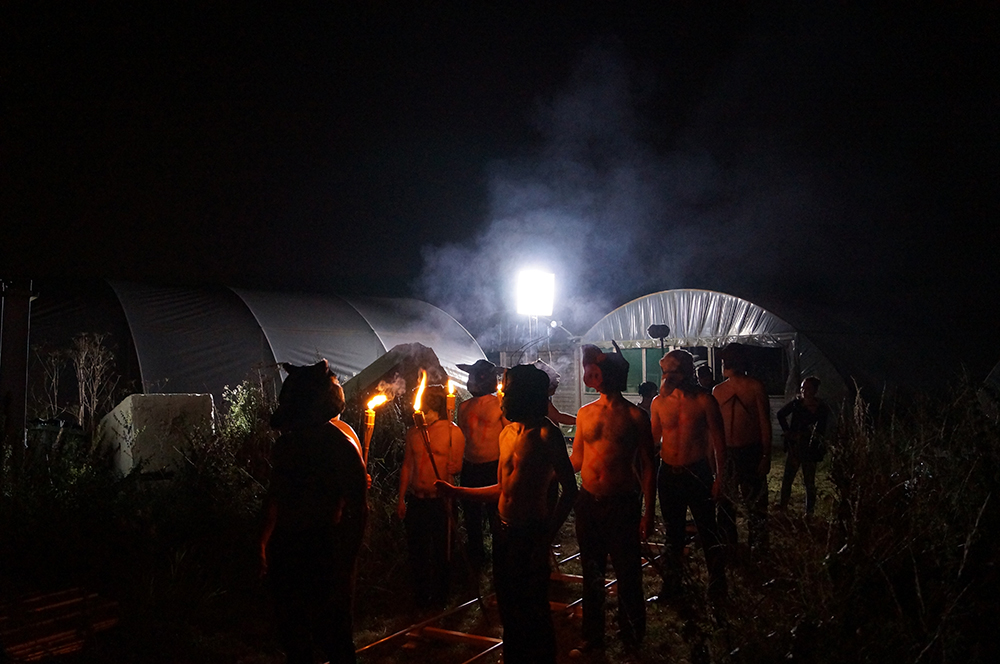 Official synopsis:
When Sam returns home to the small tidal island where he grew up, he soon discovers that the rural community there harbors more than just a few secrets. As he tries to uncover the truth behind a young girl's mysterious death, he's lured into a dangerous cat-and-mouse game with a sinister group of masked maniacs who will stop at nothing to protect their identities, and hide the horrifying truth about the island.
Rowntree created the four minute short in a single day for just £300. The kickstarter for the feature film raised  £15,233, so we're anticipating an interesting expansion on the short.