For the last 20 years, Dimension Films has brought us many sequels to the Halloween franchise, but according to Bloody Disgusting, Dimension Films no longer owns the rights to the iconic movie franchise.
Michael Myers and the Halloween franchise will no longer be controlled by The Weinstein Company. Miramax is said to be shopping around the franchise and looking for a new distributor. The Weinstein Company first produced the sixth film in the franchise, Halloween: The Curse of Michael Myers in 1995, and then followed it up with Halloween H20: 20 Years Later and Halloween: Resurrection; they later brought us Rob Zombie's remake of Halloween in 2007 and Halloween II in 2009. None of these remakes were a particular box office or critically acclaimed hit.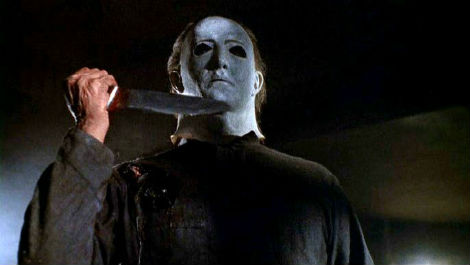 Halloween Returns, a sequel to the 1981 Halloween II with a plotline ignoring all further remakes, was in pre-production, but with the loss of the franchise rights the film is now being delayed even further than it already had been.
On June 15, Dimension announced it was teaming with Trancas International Films on Halloween Returns which would start production in July with director Marcus Dunstan, who co-wrote the script with Patrick Melton. The film did not start production in July, and Dunstan and Melton are no longer involved. Malek Akkad remains on the project to produce.
What is significant about the rights being up for grabs is that it opens up the possibility of a Halloween crossover movie with other horror icons…we can't wait to see who scoops it up! Michael Myers vs. Leatherface, anyone?