Deathgasm, which became an instant cult classic among metalheads, was a gruesome and fun horror film about a couple of headbangers who decide to dabble in black magic, accidentally summoning a demon. The film made many "best of" horror movie lists for 2015…but if you're looking for the DVD at Walmart (which happens to be released today), don't look for Deathgasm…look for Heavy Metal Apocalypse.
In their quest to be the nerdiest company ever, Walmart renamed yet another movie to make it more 'family appropriate.' Alternate artwork appears on the cover so that the pentagram from the original cover is replaced with this image: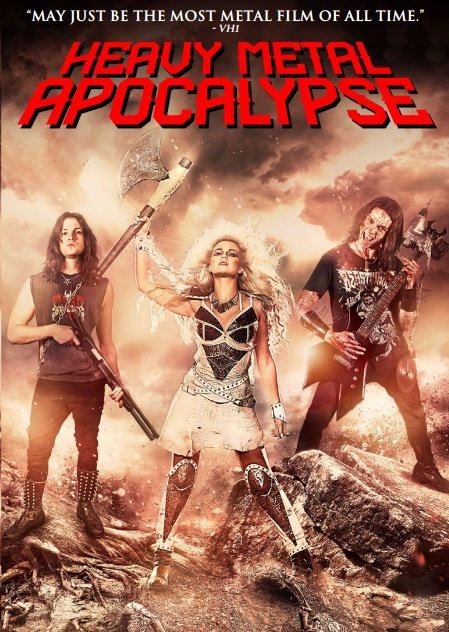 Can we talk about how terrible this cover makes the movie look? Yikes. I guess if you're buying movies at Walmart, though, that's your first problem. (Buy from your local video store!!)
I'm sure it's only a matter of time before the American Family Association catches wind of this and tries to get it removed from the shelves, so if you MUST buy at Walmart, stock up now.