When I was in elementary school, I was absolutely OBSESSED with Death Becomes Her. I didn't get all the jokes because I was too young (and arguably too young to be watching the movie at all, but when you watch It, A Nightmare on Elm Street and Halloween before you turn 8 years old, who really cares if I watched Death Becomes Her), but I was absolutely fascinated by the idea of drinking a potion to stay young forever, and the special effects were so cool!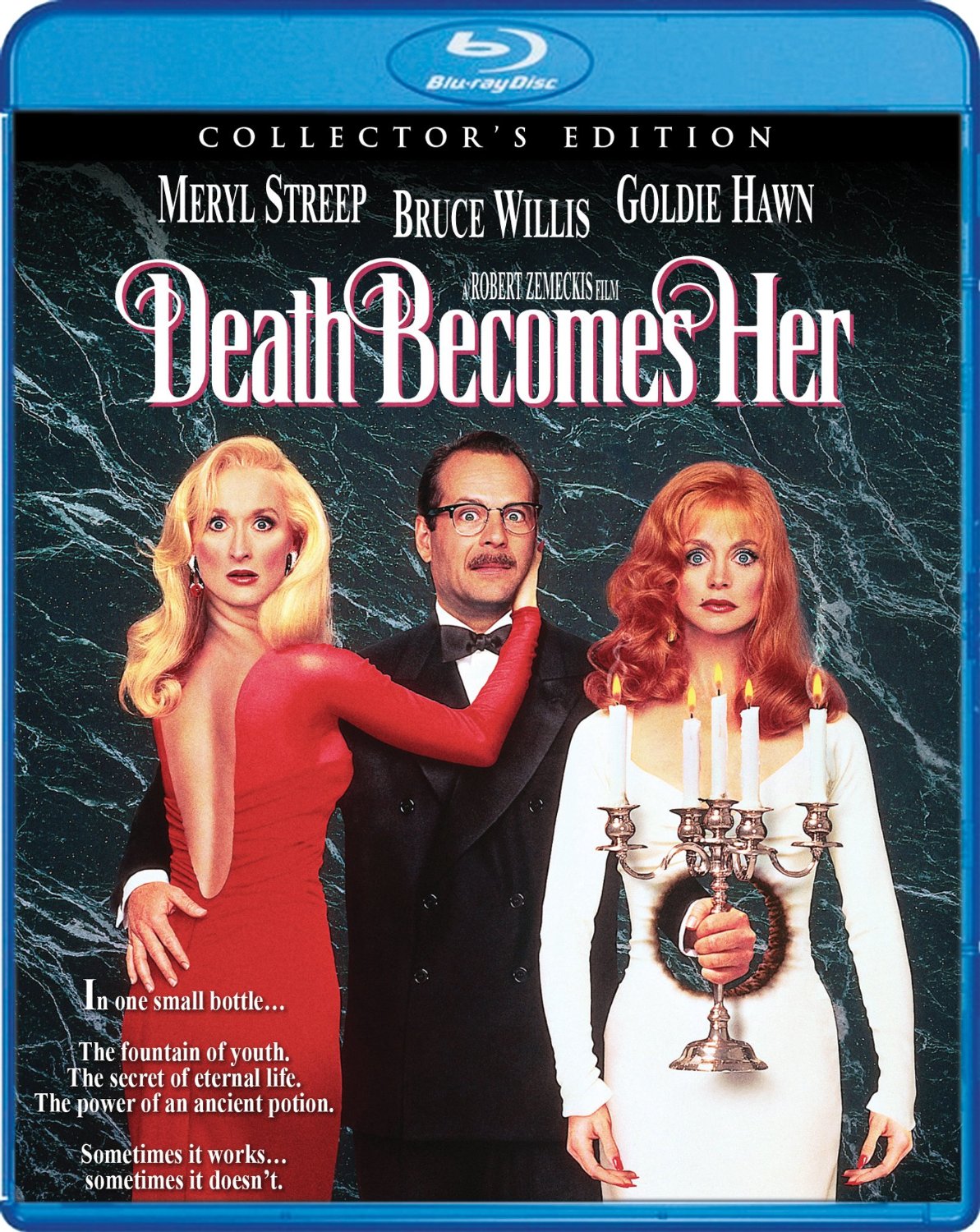 Now, a Death Becomes Her Collector's Edition is finally available for pre-order on blu-ray!
Special Features include:
-"The Making of Death Becomes Her" featuring interviews with director Robert Zemeckis, writer David Koepp, director of photography Dean Cundey, production designer Rick Carter, and special effects artists Lance Anderson and David Anderson
-Vintage behind-the-scenes featurette
-Photo Gallery
-Original Theatrical Trailer
It officially becomes available on April 26. Here's where you can pre-order or purchase: http://amzn.to/241fuDZ
Starring Meryl Streep, Goldie Hawn and Bruce Willis, where longtime rivals seek the fountain of youth with interesting consequences, the 1992 film is so much fun. Be sure to pick up your copy!