NEW WEB SERIES 'DEAD TOWN' OFFICIAL TRAILER
British writer/director Peter Mckeirnon is bringing us new indie horror comedy web series Dead Town, which will be based on his bestselling comedy horror book series Death in a Northern Town on Kindle.
Here's the official synopsis:
It's the end of the world. The dead have risen and humanity is crumbling. In the small industrial town of Runcorn in the North West of England, John Diant, his survivalist, spam loving, apocalypse obsessed brother Butty, and his retro, chain smoking smart ass best friend 80s Dave, are doing what needs to be done to survive – from both the living and the dead!
Mixing comedy with extreme gore (plus other bodily fluids), Dead Town will follow the adventures of John and co as they search for his missing daughter, Emily, on the mean streets of zombie infested Runcorn.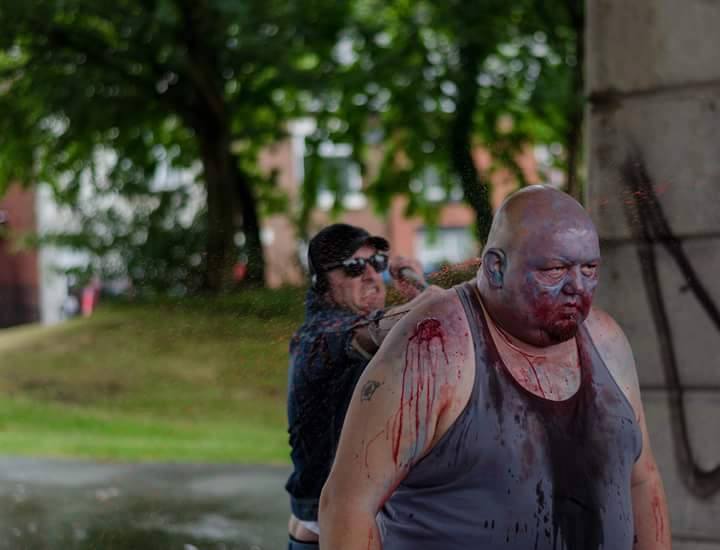 Episode 1 of the series will be available this month on Youtube. Mckeirnon's team completed an indiegogo crowd funding campaign to complete the series, raising £2,000.
The series looks extremely promising. Get a peek of what to expect and watch the Dead Town trailer now, and catch Episode 1 'Road to Nowhere' this month.
For more information, follow the series on facebook and twitter, and be sure to subscribe to their Youtube channel to watch episodes as they become available.