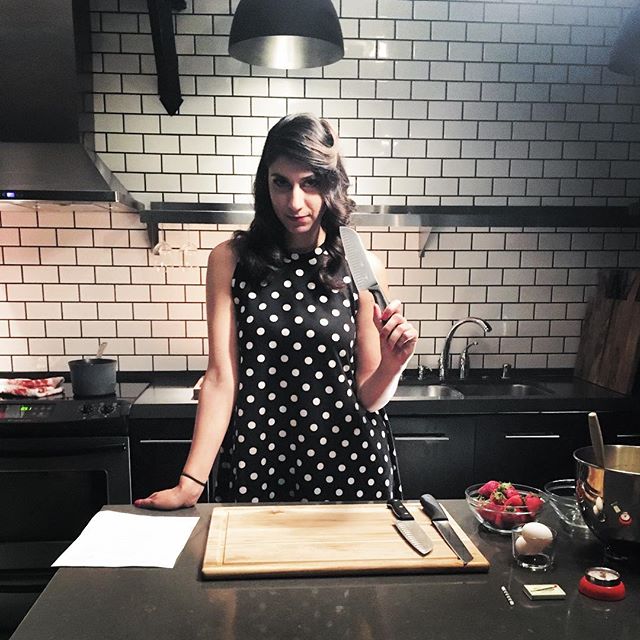 Filmmaker Crystal Pastis, a female horror genre writer and director, is wrapping up an Indiegogo campaign for a short film she hopes to create called Vanilla Cake. The campaign comes to a close on Thursday with a flexible goal of $10,000.
On her Indiegogo page, you can view Pastis' style in a two minute promo video. As she explains her campaign, she shows what she hopes to do with Vanilla Cake. The quick cuts, ominous music, special effects and cinematography don't look like your average home video; the quality certainly left me wanting to see what she could do with an original script and a bit more film time and bankroll.
Vanilla Cake Synopsis
Vanilla Cake is a short film about the complicated and hostile relationship between Alex and his mother.  On Alex's 16th birthday, he  reaches a breaking point from his mother's constant insults directed at him and his dead father, who he believes died at sea from an accident when he was in the Navy.  In a moment of rage, Alex stabs his mother with a cake knife.  Panicked, Alex drags his mother's body to the backyard and starts digging.  He stops short, uncovering his father's dead body.  He realizes his mother has lied about his father's death, and that she was the one who actually killed him.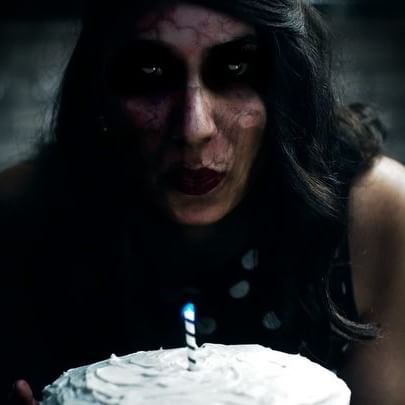 "As the promo video describes, I first realized my love for horror films and filmmaking when I was six years old.  I remember my dad putting on "The Exorcist" and being told I wasn't allowed to watch it.  So, of course, I had to.  Halloween night, 1998, I snuck downstairs and watched the VHS tape of The Exorcist. I had never experienced something that could make me feel so terrified and so alive.  I was hooked on filmmaking.  I watched as many movies and read as many books as I could get my hands on.  I went to Emerson College in Boston, MA to study filmmaking.  Since watching The Exorcist, I  have never stopped making films." -Horror filmmaker Crystal Pastis
Pastis has a distinct vision for Vanilla Cake and is seeking the money to assist with filmmaking expenses to bring her vision to fruition. Beyond her short film, she hopes to venture on to direct a horror feature film.
Pastis has raised approximately $4800. If you're interested in seeing what she can do (I know I am), you can choose from a variety of contribution amounts named after influential horror films of the past. Be sure to contribute by Thursday, before the end of the campaign.
Watch Crystal's promo video for Vanilla Cake here: