CRYPTTV GETS REBRAND
If you have a social media account and you're into horror, odds are you've seen some CryptTV posts. So, what is CryptTV, and how do you become a part of the #CryptFamily?
CryptTV is a digital genre brand which produces exclusive horror content both for social media platforms and for newsletter subscribers. More than that, it is a community of horror lovers and creators. The company was co-founded and backed by horror director Eli Roth last year, and is run by CEO Jack Davis. Horror producer Jason Blum is also a backer.
With over one million fans on facebook and countless views on their macabre horror shorts, CryptTV has recently undergone a refresh to better showcase their brand. Along with adding new members to their team, they've also released new logos.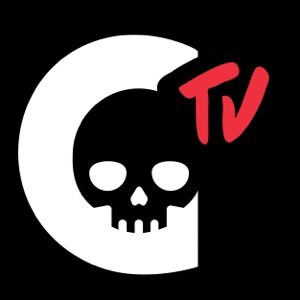 "CryptTV prides itself on bringing exciting new stories and characters into the genre world through original video," Davis said. "We wanted a new logo with a little more color, style and passion that is indicative of the passion we have for scares and the radically new types of scary stories we want to tell."
CryptTV releases video across Facebook, Instagram, Snapchat, CryptTV.com and through its newsletter which fans can access by signing up on CryptFamily.com. Join the newsletter to become a part of the Crypt Family and continue to spread CryptTV's message: Weird is Good.