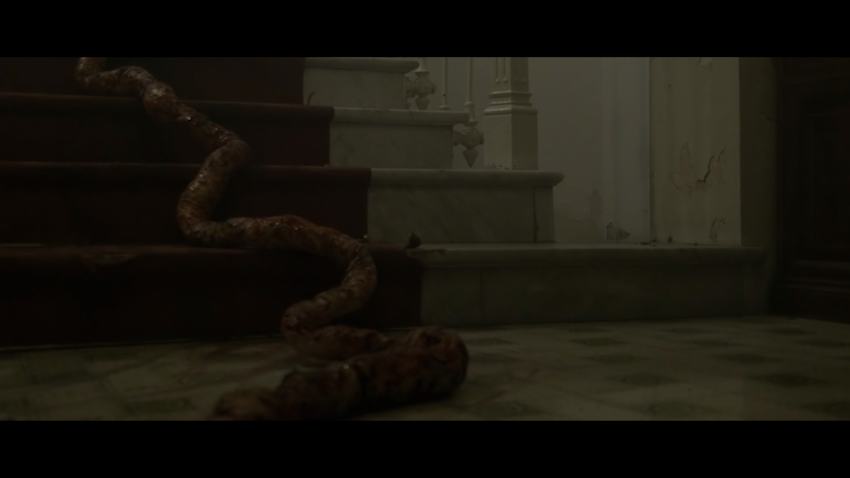 Last month, CryptTV made history when it livestreamed a horror film on its facebook page. Now the genre media company has expanded beyond the United States.
From the press release:
The short film Blood Bonding, directed by Spanish filmmaker Xavier Rull, marks the North American brand, CryptTV's first short produced outside of the U.S.

North American genre giants CryptTV, founded by director and producer Eli Roth, launches the short film Blood Bonding on their Facebook platform. Directed by Xavier Rull, Blood Bonding is co-produced by CryptTV and Spanish production banner Noctambule Cinema.

Already having amassed 70,000 views in the less than 48 hours, this low budget, short form horror project, assigned to Spanish director Xavier Rull (Grieta en la Oscuridad (Crack in the Darkness)), marks the first time the North American chain producing original genre content has branched outside of the U.S. Together with his cast and crew, Rull has created a visceral short which combines taut chases, brute violence and old school special effects which hark back to classics of the '70s and '80s.

The short stars Anna Gonzalvo (Vulcania) and Daniel Horvath (Proyecto Lázaro). Maria Rocher, regular screenwriter for Rull's previous work, penned Blood Bonding alongside Rull himself and new collaborator, British born genre journalist Howard Gorman (Dread Central, Blumhouse, Rue Morgue). The powerful and convincing effects come from the talented mind and hands of Mónica Murguía (Fist of Jesus) whilst post production was handled by a highly experienced team headed up by editor José Luis Romeu (TimeCrimes, Grand Piano).
Watch the short on CryptTV's facebook page here.