3Brane Entertainment and director Lauro Chartrand's horror film Blackburn, featuring the horror community's favorite twins, the Soska sisters, will be released in the UK as well as North America. Matchbox Films will handle the international release.
In the UK, the film has been rated 15+. The new DVD cover art features a new tagline: "Some ghost stories are real."
Synopsis
What's hidden in the Blackburn Asylum? Long closed, its former residents roam the local woods. A forest fire and rock slide have forced more of these dangerous characters into the nearby town. After five friends are caught in the rock slide and must find shelter, they seek refuge inside the ruins of the asylum. Can they just survive the night?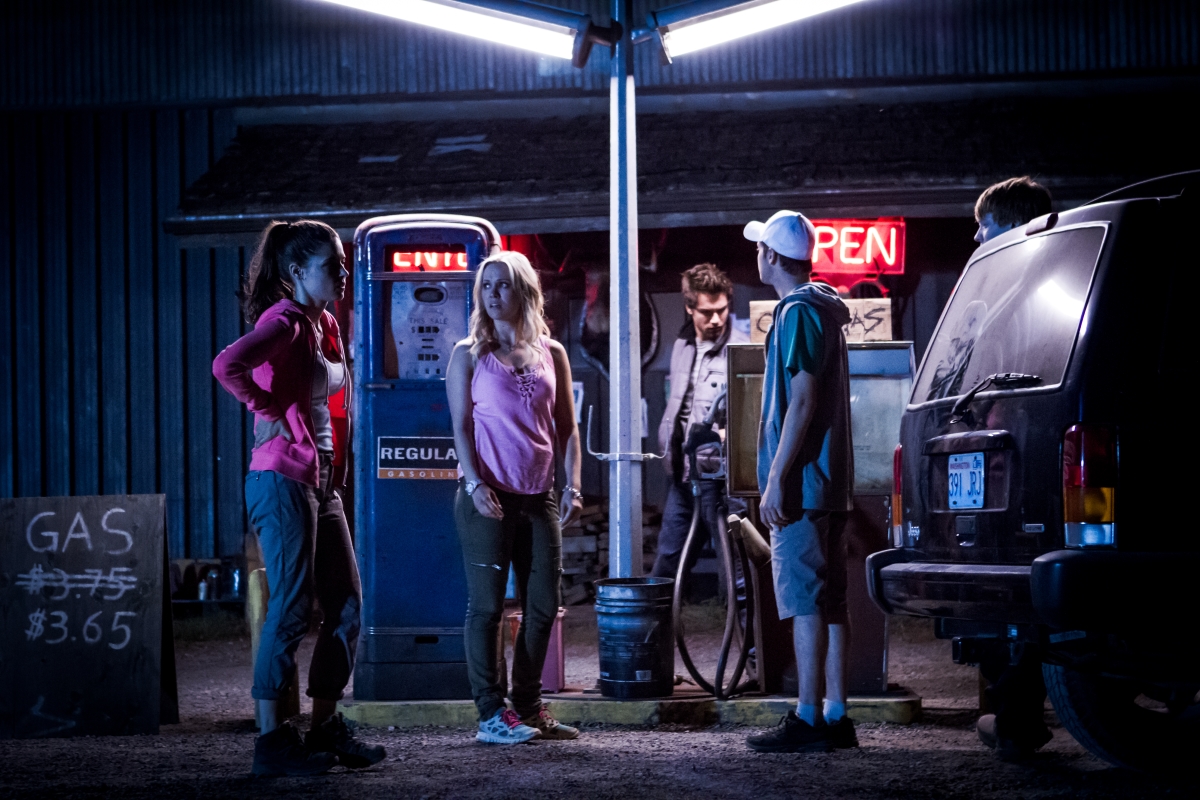 The Blackburn DVD is set for a September 5  release. The film stars Lochlyn Munro (Poker Night), Jen and Sylvia Soska (American Mary), Sarah Lind (Wolf Cop), Emilie Ullerup (A Little Bit Zombie), and Calum Worthy. The film was developed from an original script by Nastasha Baron.
Follow the film on facebook and twitter, and pre-order Blackburn for the UK on amazon here.