Though this year was full of terrible remakes and sequels (I'm looking at you, Paranormal Activity), there were some truly great horror films that debuted. We made our list based on horror films which were released theatrically or straight to VOD or DVD in the U.S. in 2015. Take a look at our list of the 15 best horror movies 2015.
The 15 Best Horror Movies of 2015
Circle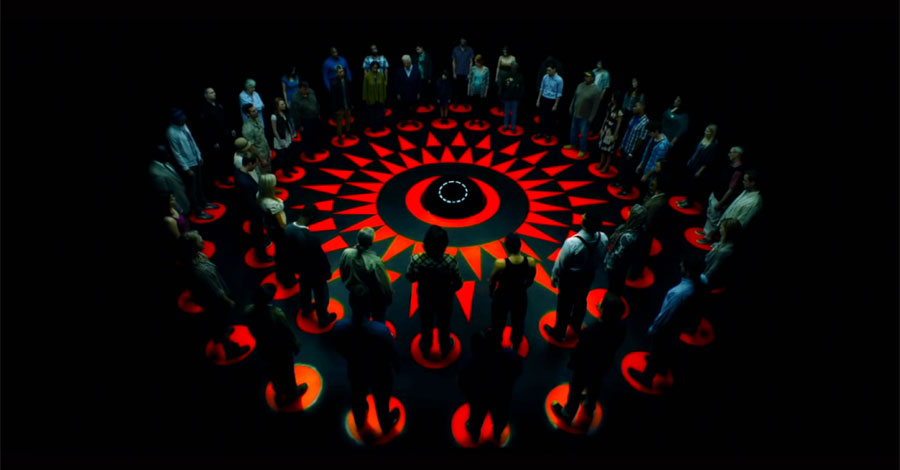 A circle of 50 strangers must decide who lives and who dies when they discover that only one of them will make it out. Though not your typical horror film, Circle delves into the sometimes horrifying human brain, addressing the psychology of our judgments of others and what really constitutes a "good person."
The Gift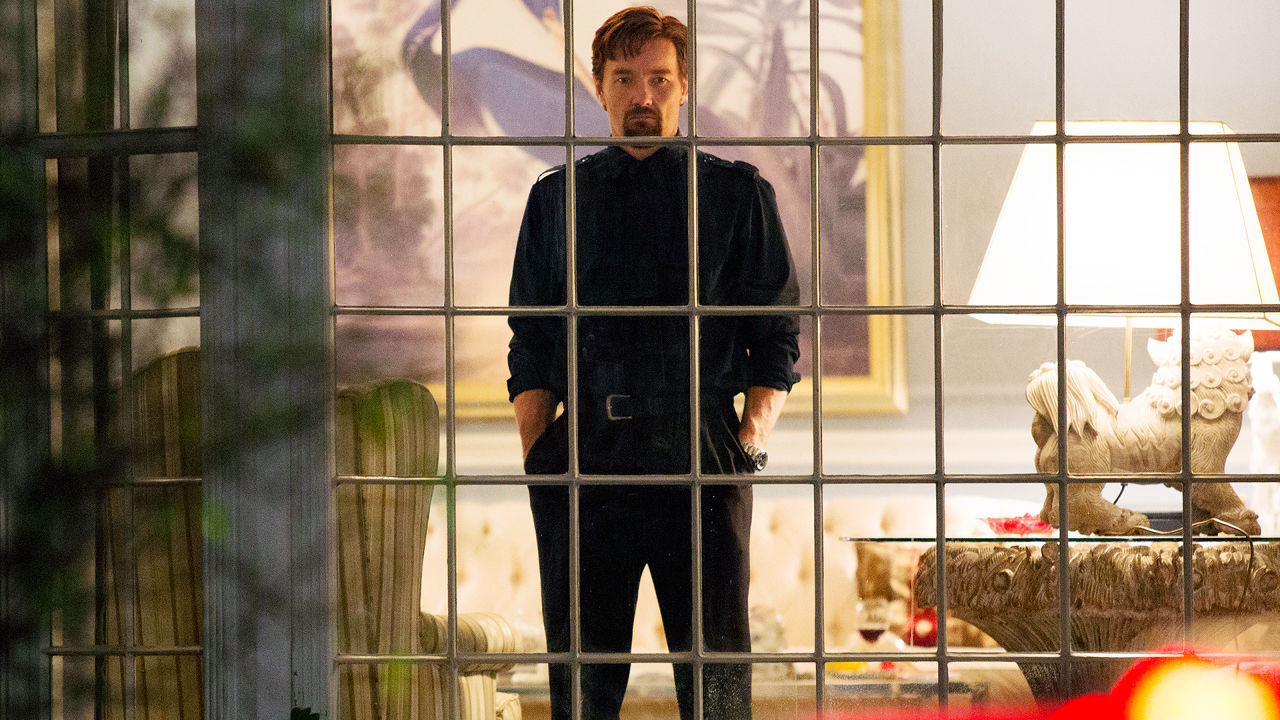 Old mistakes don't go away easily in the moody Joel Edgerton film The Gift. When an old acquaintance turns up and strange things start to happen, a husband and wife's life turns upside down…but it's hard to tell who's truly the monster.
A Christmas Horror Story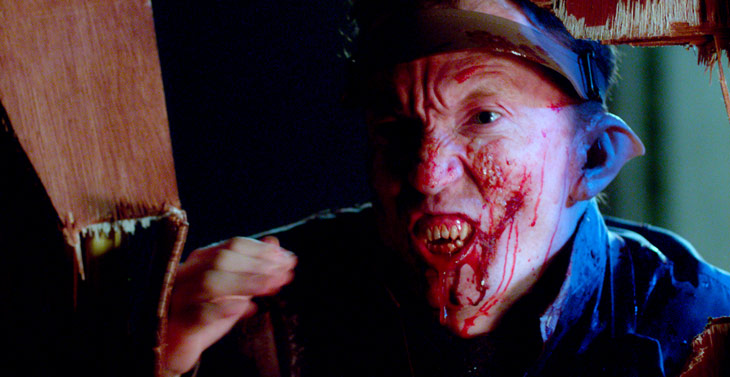 William Shatner plays a DJ working on Christmas. During his broadcast, a series of four stories are witnessed in this anthology film: some kids break into their school to investigate a murder that happened there; a couple that discovers that their son may have something terribly wrong with him; a family's greed brings Krampus to their home; and there's a zombie outbreak at Santa's workshop. It's all in good Christmas fun.
A Girl Walks Home Alone At Night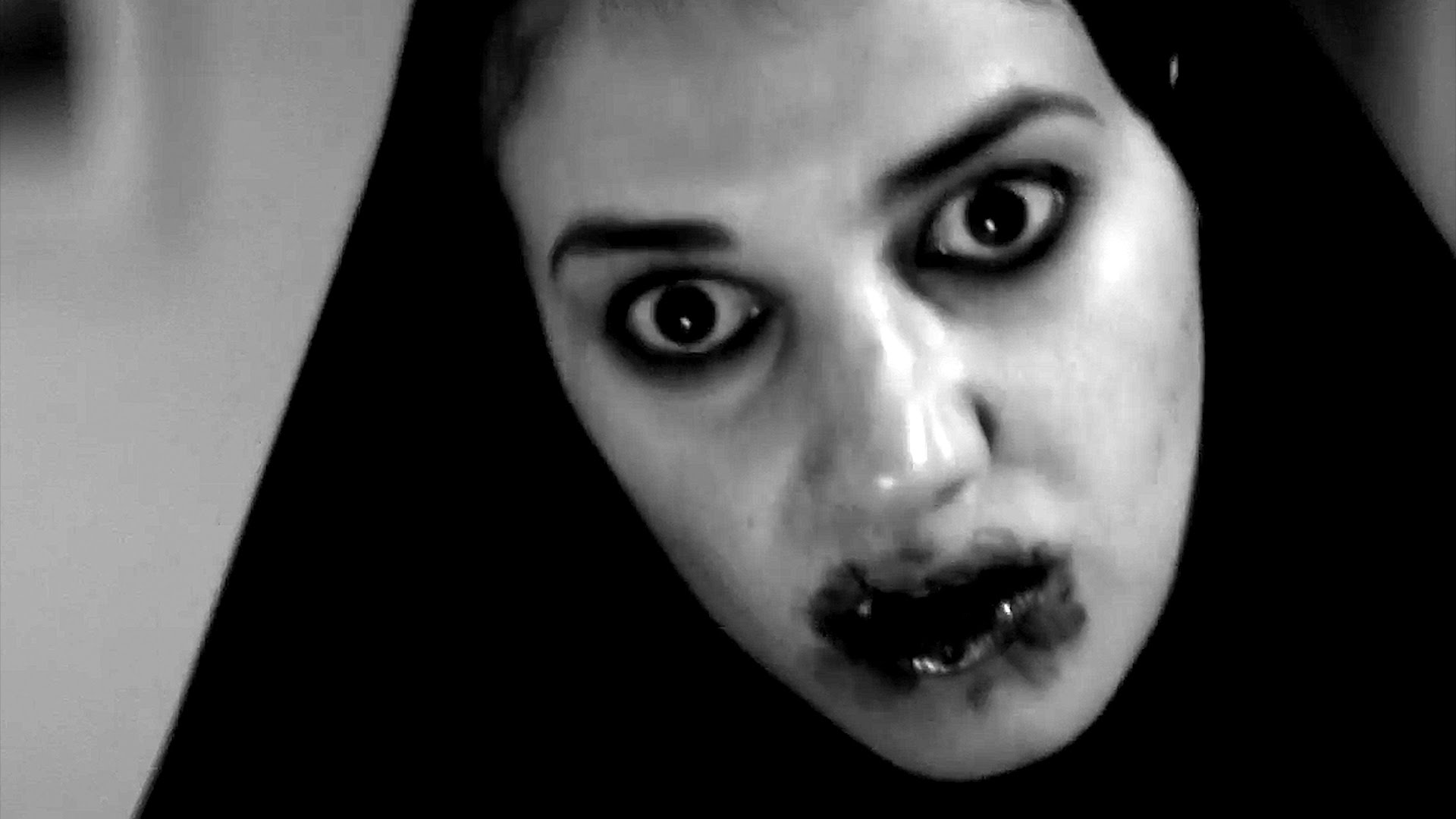 An American film in Persian language, A Girl Walks Home Alone At Night has been dubbed "The First Iranian Vampire Western." Filmed in black and white, the story follows a teenager with a terrible life and a lonely vampire who only kills people that she deems "bad."  An artsy and unique romantic horror story.
Creep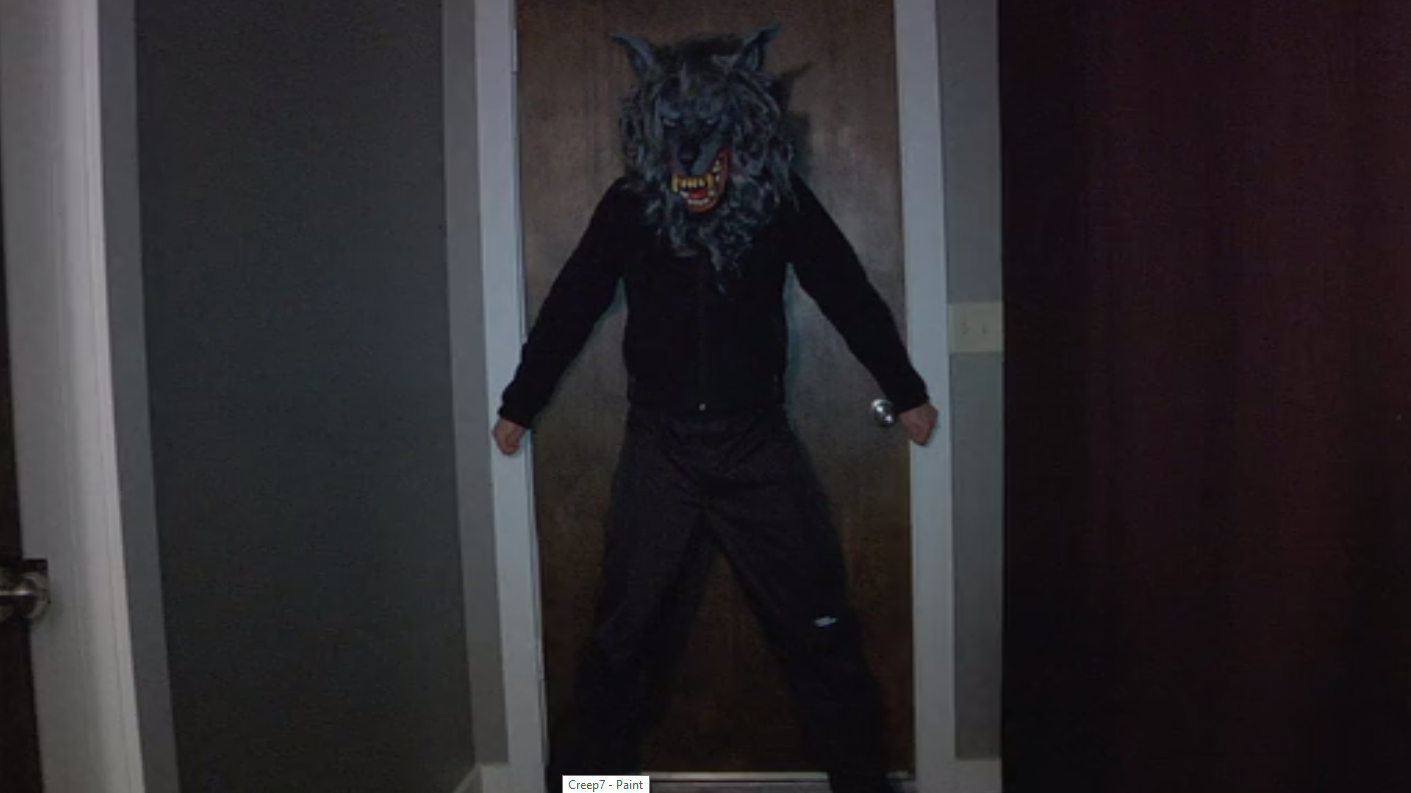 A man is hired to video document the day in another man's life for his unborn son. When the video subject's behavior starts to become creepy, the filmmaker must decide if this man is just strange and lonely or if there is really something more sinister about him.
Krampus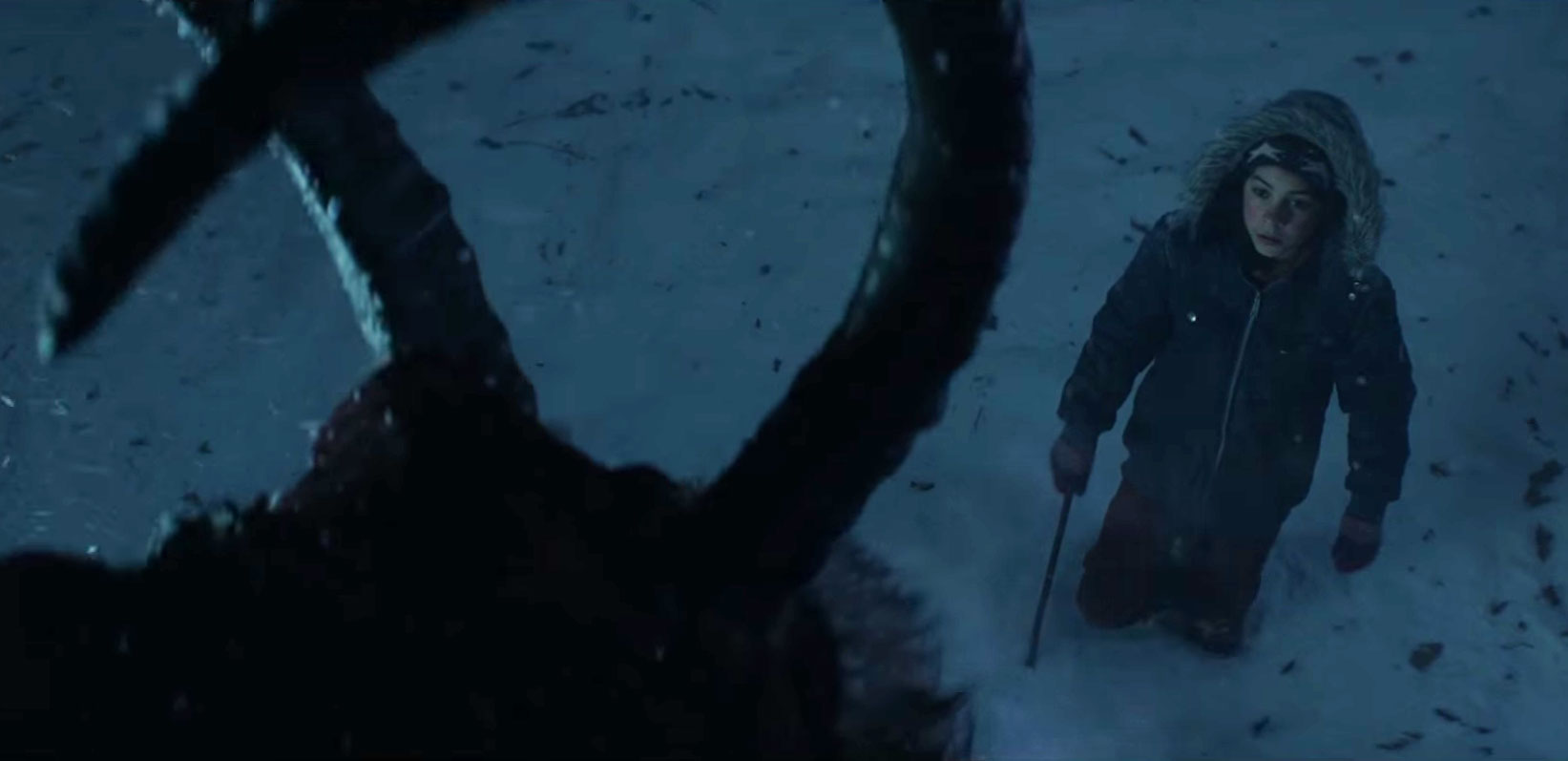 The evil Krampus comes to town instead of Santa Claus when a family just can't seem to get along on Christmas. Equal parts humor and horror, Krampus was a somewhat surprising box office hit. Mike Dougherty (Trick r Treat) is quickly becoming one of my favorite horror directors.
Spring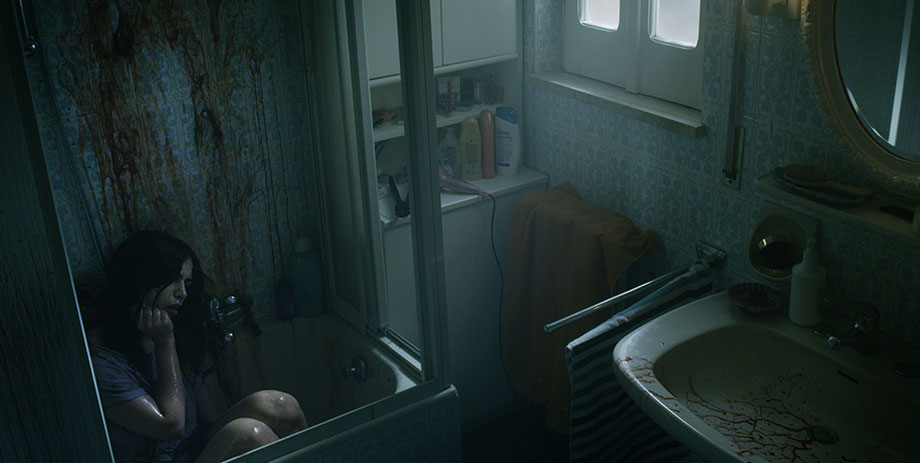 An atmospheric sci-fi horror that revolves around a romantic relationship between a man who has fled the US to Italy and a woman he meets there who is harboring a dark secret. A smart and interesting indie film with a satisfying ending.
The House on Pine Street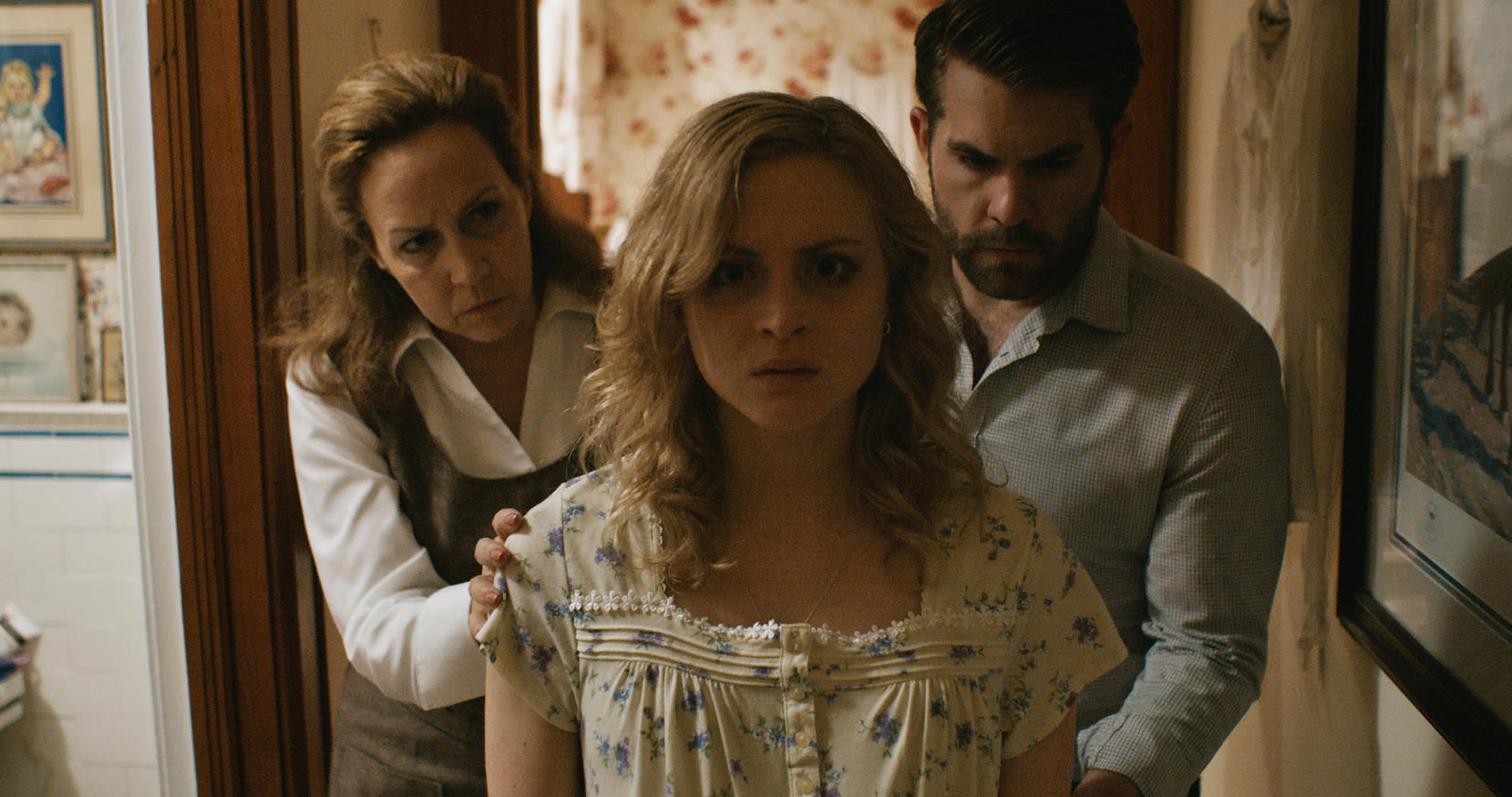 A struggling pregnant woman returns to her hometown in Kansas after a mental breakdown in this indie horror film. When strange things start happening in her rental home, she begins to suspect that the house may be haunted. Are paranormal things really happening, or is she losing her sanity?
Goodnight Mommy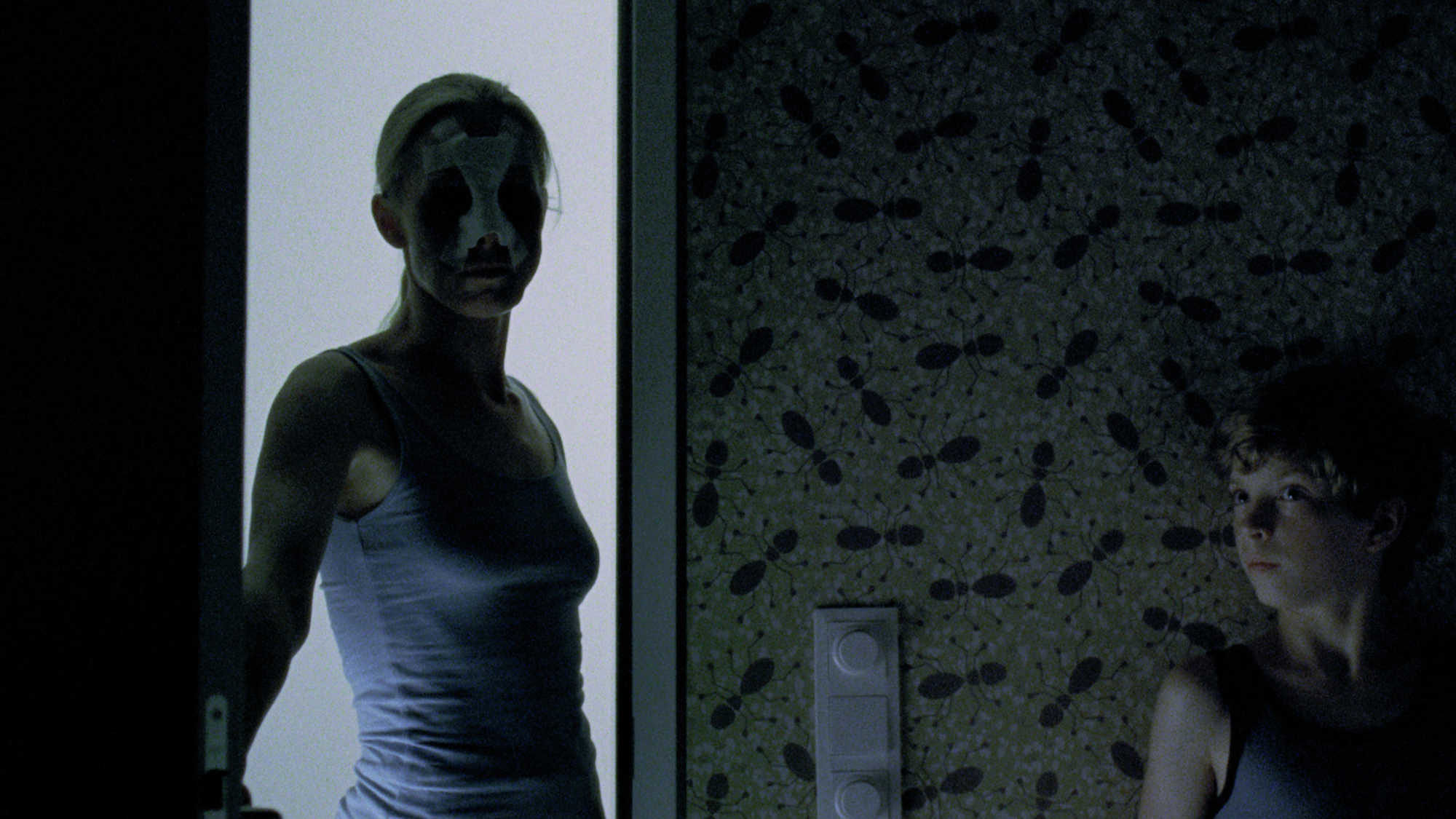 An Austrian subtitled film about twin boys who, after their mother has facial cosmetic surgery, don't recognize her when she comes home. They are not only afraid of her appearance but of her erratic behavior and, suspecting that this woman is an imposter, take steps to find the truth about where their real mother is. Had the plot line been new, it would have been higher on the list.
The Hallow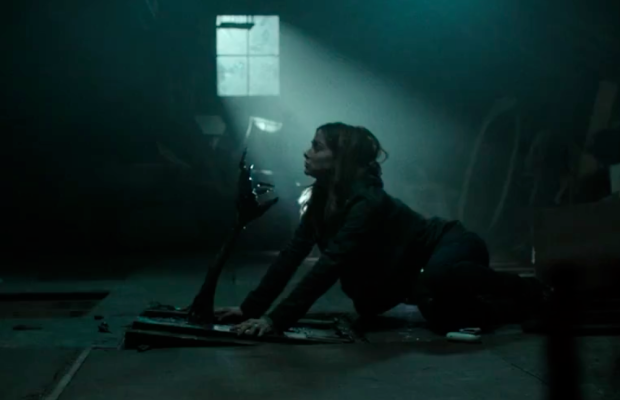 Originally titled The Woods, the British/Irish independent film, featuring Irish folklore, revolves around a family who, after moving into a remote house in Ireland, finds that there are evil creatures living in the surrounding woods.
It Follows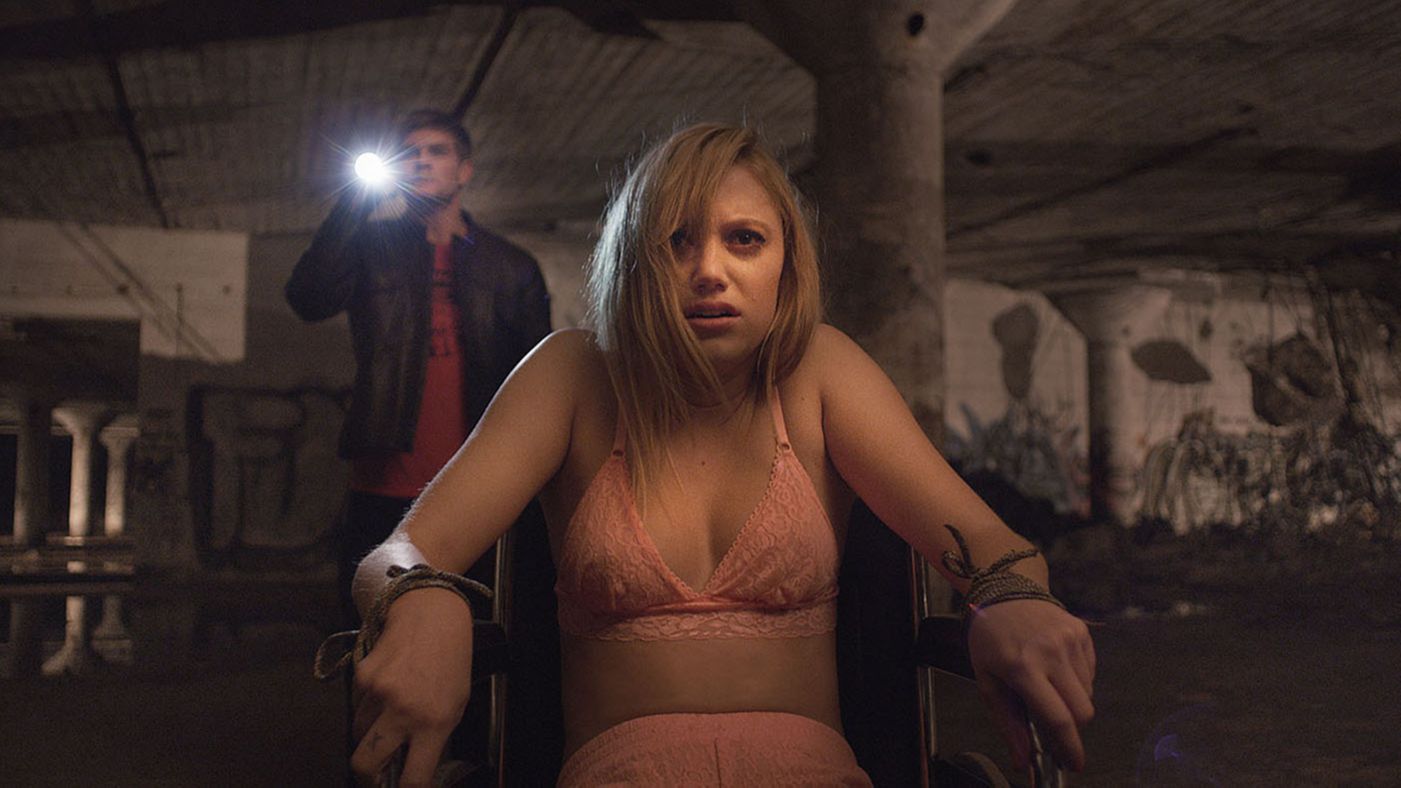 Known primarily for its chilly atmosphere and its ambiguous time frame, It Follows puts a new spin on horror. While sex and death are linked in many horror films, It Follows takes a more direct approach with a sexually transmitted paranormal entity that kills you if it gets to you. Even without a ton of plot line, there is no shortage of the creep factor.
Tales of Halloween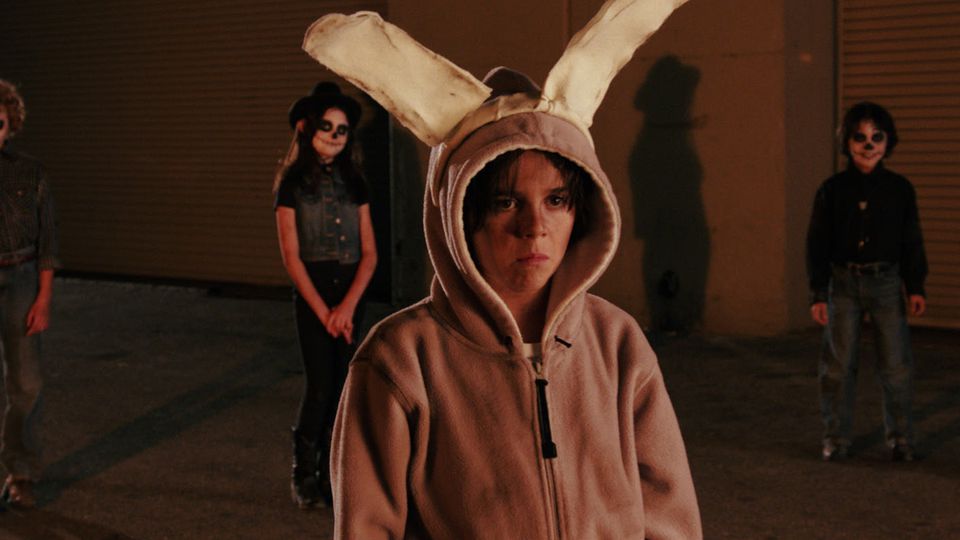 Ten stories are woven together in this indie anthology film centered around the best holiday of the year. Though not as good as Trick r Treat, Tales of Halloween is one of the best Halloween genre films I've ever seen, and garnered much critical acclaim. A different writer/director was used for each segment, each revolving around different stories of everything Halloween needs: ghosts, witches, demons, and the scariest creatures of all…humans.
Bone Tomahawk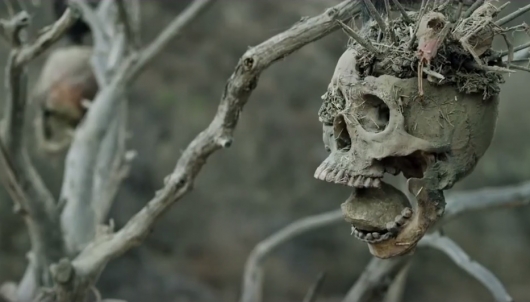 Westerns seem to be crushing it lately, and Bone Tomahawk is no exception; it's a shame it didn't receive a theatrical release. A stellar cast (Kurt Russell is just a badass) carries the story of four gunslingers who set out to rescue a group of captives from cannibalistic cave people. It's a slow burn, but worth the wait.
We Are Still Here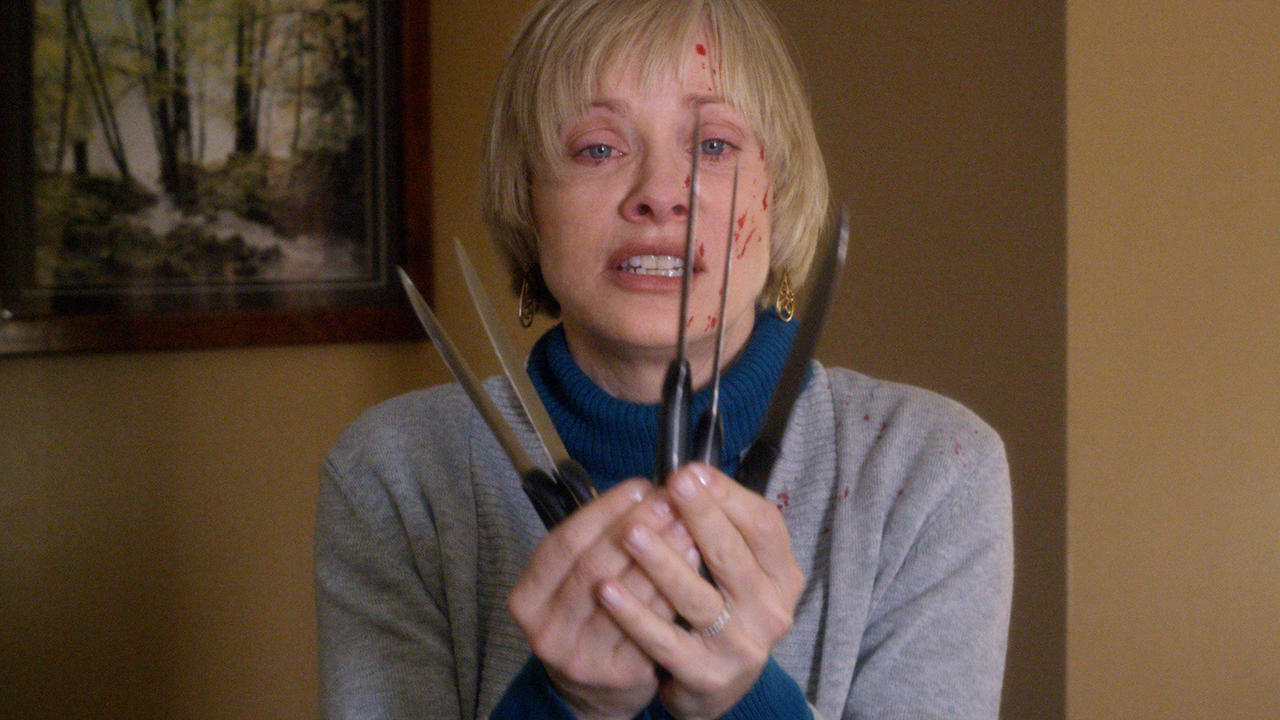 Set in the late 70s, this bloody indie film pays homage to retro horror as it follows a couple who moves into a haunted house. The plot is not totally original, but the film is chock full of scares and stars a number of horror veterans. It starts off slow, but when it gets good, it gets really good…and, like most horror hits, leaves a nice opening for a sequel.
The Final Girls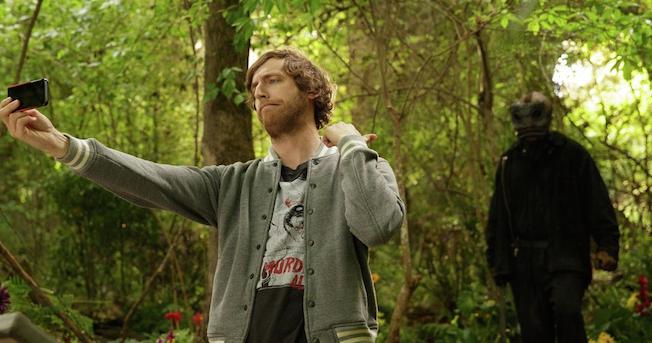 A horror comedy with some of my favorite people, including Adam Devine and Scream Queen Taissa Farmiga, follows a group of friends who, while at a screening for an 80s horror hit ala Friday the 13th, are sucked into the movie itself. They must use their knowledge of the films to try to find a way to survive and become The Final Girls standing. Even though much of the indie film is a comedy (there are tons of jokes just for the real horror fans), there's a deeper theme at work. It's funny, it's campy, it's gruesome, and it's even emotional. My favorite horror this year.
What do you think? What were some of your favorite horror movies of the year?