One of the most famous (supposedly) haunted houses in America, the Long Island home known as The Amityville Horror House, is up for sale.
Owner Caroline D'Antonio listed 108 Ocean Avenue, the 1927 five-bedroom Dutch Colonial that inspired both a 1976 book and a few horror films, for $850,000. She purchased the Amityville NY home with her late husband in 2010 for $950,000.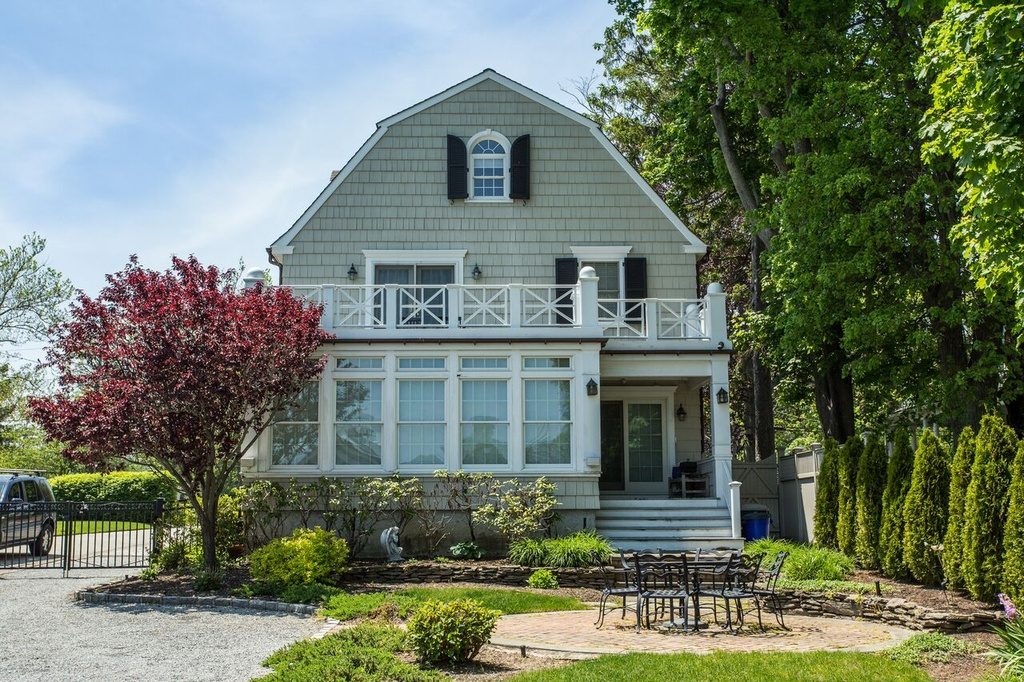 The actual home, via Zillow
In 1974, six horrifying murders were committed in the house by 23-year-old Ronald DeFeo, Jr., who shot and killed his parents and four siblings as they slept. DeFeo is currently in prison.
A year after the murders, George and Kathy Lutz moved in, but their time in the house was short-lived; they lasted just 28 days there, claiming to have witnessed paranormal activity, such as strange voices, doors slamming, vivid nightmares, and odd behavior that couldn't be explained. Their experiences were documented (though, according to George Lutz, embellished) in the 1977 book The Amityville Horror: A True Story by Jay Anson, which spawned a series of Amityville Horror movies.
Listing agent Gerald O'Neill contests the house's paranormal history. "The whole story was made up," he told People. "It was orchestrated to help with a potential demonic defense for the son who murdered his family."

What do you think? Would you buy a house with such a daunting and terrifying history?