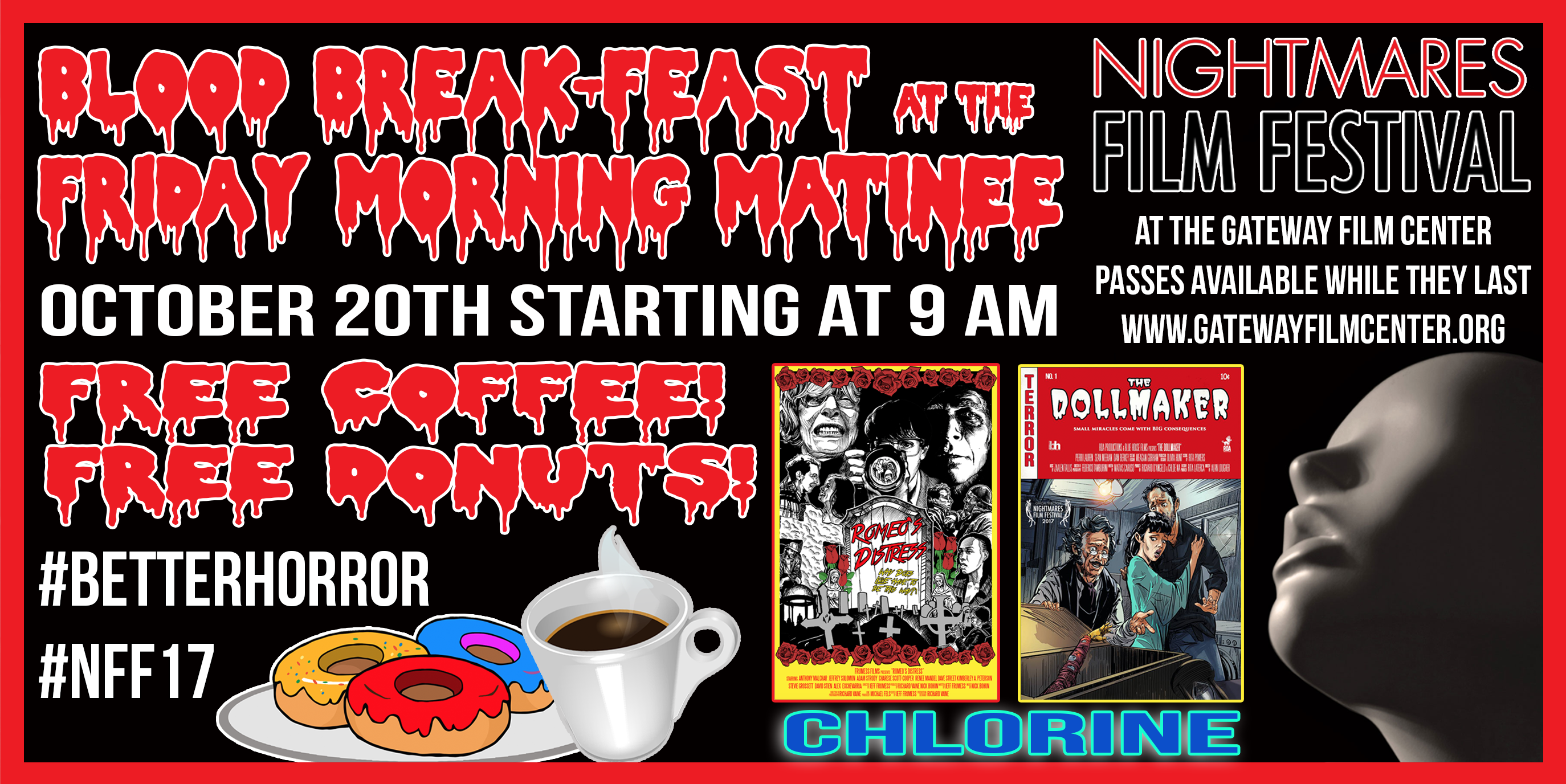 Blood Break-Feast Friday Morning Matinee to Screen at the Nightmares Film Festival
From the press release:
Following the MAGNUM opening of the 2nd annual Nightmares Film Fest in Columbus, Ohio, beginning October 19th with Victor Crowely (Hatchet 4, special appearance by Adam Green), Leatherface (Texas Chainsaw Massacre prequel, only one of ten screenings), and a rousing, hilarious block of horror comedy shorts – #NFF2017 will continue the next morning by starting the day in the right kind of way…
On 10 AM Friday, October 20th, Nightmares Film Festival will open its Freaky-Friday programming block at the Gateway Film Center in Columbus, Ohio with a "Blood Break-Feast Morning Matinee". The "bloody" breakfast will consist of free coffee and donuts followed by a morning matinee of the buck-eyed state premieres for horror films Romeo's Distress, Chlorine, and The Dollmaker.
Romeo's Distress (82 mins) is a gothic tale of horror about James and his unrequited love for Jane and the sadistic response of her father Dale. Is love a curse..?
(Written, directed, and produced by Jeff Frumess) www.facebook.com/romeosdistressmovie/
Chlorine
(5.25 mins)
is about a mysterious trio of pool dwelling sirens that are more than what they appear to be…
(Written, directed, and co-produced by Catherine Hilbert, co-produced by Christine Greer)
The Dollmaker (10 mins) is about a grieving mother who latches onto a magical surrogate for her lost child. But she will come to learn that small miracles come with big consequences…
(written by Matias Caruso (Mayhem), directed by Alan Lougher, produced by Richard D'Angelo and Chloe Na) www.facebook.com/thedollmakermovie/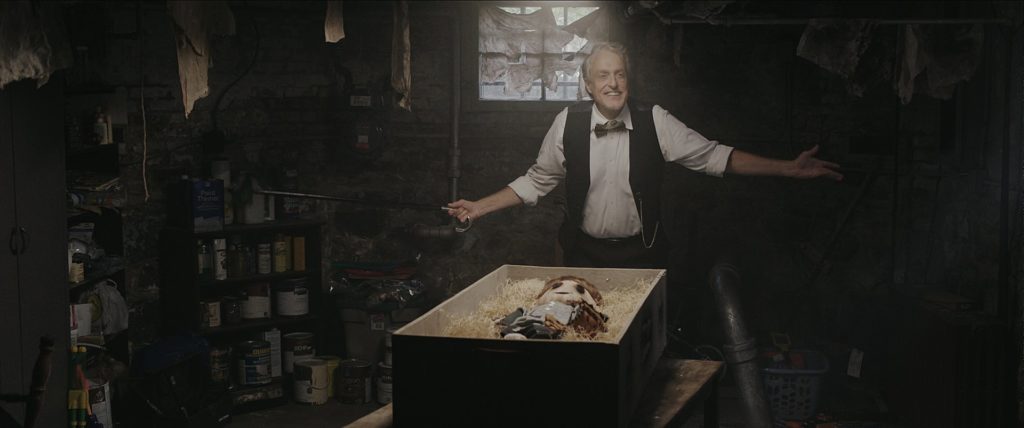 The Nightmares Film Festival 2017 will take place from October 19th – October 22nd at the Gateway Film Center in Columbus, Ohio. 
Official Site – www.nightmaresfest.com/
Facebook – www.facebook.com/NightmaresFilmFest/
Passes to all four days of #NFF2017 can be purchased at www.GatewayFilmCenter.org